Ukraine's Defense Intelligence reveals Russian losses during special operation in Crimea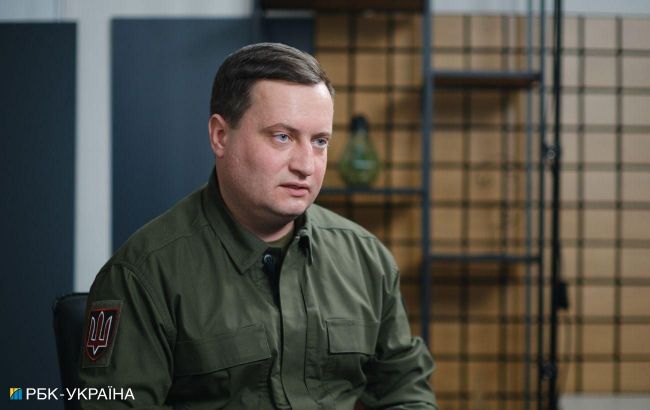 Spokesperson for Ukraine's Defense Intelligence of the Ministry of Defense Andrii Yusov (Vitalii Nosach, RBC-Ukraine)
During a special operation by Ukraine's Defense Intelligence on the occupied Crimean Peninsula, at least 30 Russians were eliminated, and 4 high-speed boats were damaged, as the Spokesperson for Ukraine's Defense Intelligence of the Ministry of Defense, Andrii Yusov, said to Suspilne Krym.
According to preliminary data, the base of the 3rd Radio-Technical Regiment, part of the Radio-Technical Troops of the Russian Aerospace Forces, is located in the village of Mayak. Additionally, a radar node for the Nebo-M radar system and the Kasta-2E2 radar system are located there. Positions for air defense systems have also been prepared around the area.
Ukrainian intelligence operation in Crimea
Today, the media reported that Ukrainian intelligence conducted an operation in Crimea. Explosions were heard near the settlement of Mayak on Cape Tarkhankut at around 5.00 am. A battle took place as part of a special operation involving naval and aviation assets.
Representatives of Ukraine's intelligence told RBC-Ukraine, that today's operation had a raid-like character. It demonstrated that the peninsula is within reach for Ukrainian operations.
Ukrainian intelligence operatives raised the Ukrainian flag in Crimea during the special operation.