Ukraine's counteroffensive - Ukrainian troops repel enemy attacks and advance on two fronts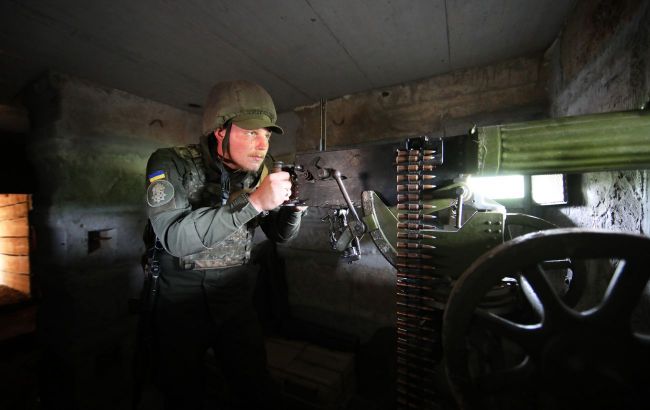 Ukrainian troops are advancing on two fronts (Photo: Getty Images)
Ukrainian military continues to advance on two fronts - Melitopol and Bakhmut. Defenders repel enemy attacks in the east of Ukraine, reports the spokesperson for the General Staff of the Armed Forces of Ukraine, Andrii Kovalov, during a telethon.
Melitopol direction
According to the spokesperson, our military achieved success in the Novodanylivka - Novoprokopivka directions in the Zaporizhzhia region. They are consolidating their positions at the front lines.
Defenders are also inflicting artillery fire on identified enemy targets and conducting counter-battery measures.
Screenshot deepstatemap.live
Bakhmut
On the Bakhmut front, the defense forces continue to carry out offensive operations. The Ukrainian Armed Forces are advancing south of Bakhmut and securing their achieved positions.
Screenshot deepstatemap.live
Occupiers' attempts
As Kovalov noted, the occupiers' attempts at offensive actions in the areas of Maryinka, Staromykhailivka in the Donetsk region, and Verbove in the Zaporizhzhia region were unsuccessful.
"The enemy has suffered significant losses in personnel, weapons, and equipment. They are moving units and troops and actively using reserves," the spokesperson said.
The Ukrainian Armed Forces are also continuing to restrain the advance of Russian forces on the Lyman and Bakhmut fronts. Invaders attempted to storm near the settlements of Novoehorivka and Bilohorivka in the Luhansk region, as well as in the areas of Klishchiivka and Kurdiumivka in the Donetsk region.
Heavy fighting is ongoing in these directions. There have been 40 clashes in the past day.
Screenshot deepstatemap.live
Ukraine continues counteroffensive
This summer, our defenders began offensive operations in the south of Ukraine. The Ukrainian Armed Forces liberated more than 10 settlements in the Zaporizhzhia and Donetsk regions. Recently, Ukrainian soldiers reclaimed the settlement of Robotyne in the Zaporizhzhia region.
The Ukrainian Armed Forces also continue to advance on the flanks near Bakhmut. According to the military command, there are also successes there.
For more on the tactical significance of Robotyne and how the counteroffensive may develop further, read the material by RBC-Ukraine.