Ukraine's Border Guards make statement on helicopter incident on Poland-Belarus border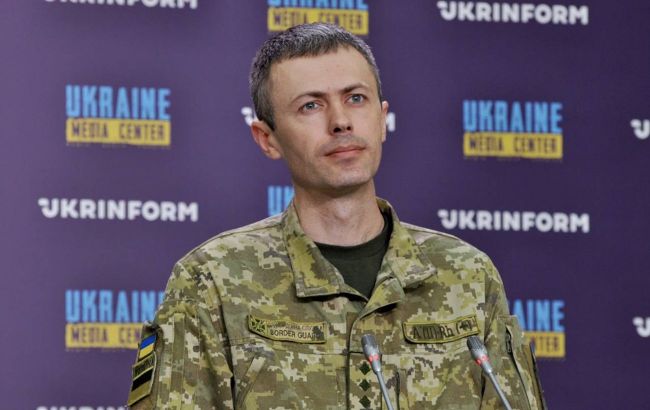 Photo: Andrii Demchenko, Spokesperson of the State Border Guard Service of Ukraine (mediacenter org ua)
Ukrainian border guards have responded to an incident involving a helicopter on the border between Poland and Belarus. Defenders do not rule out the possibility that this could have been a provocation, says the Spokesperson of the State Border Guard Service of Ukraine, Andrii Demchenko, in a telethon.
"It is noteworthy that Belarus constantly escalates or manipulates in various directions along the border with neighboring countries. We need to be cautious about what Belarus says, accusing different countries," he noted.
The spokesperson recalled the situation with migrants on the Belarus-EU border. He pointed out that migrants are attempting to illegally enter Poland and the Baltic countries from the territory of Belarus, and the regime of Alexander Lukashenko continues to blame the West.
"As for our borders, we do not record any attempts to provoke from Belarus. However, despite everything, the units of the border service and other defense forces understand well how dangerous the situation with Belarus, which supports Russia, can be. Therefore, they are prepared for the development of any situation," Demchenko said.
What is known about the incident
On September 1, Belarus claimed that a Polish military Mi-24 helicopter violated its airspace. Minsk alleges that the helicopter supposedly penetrated up to 1,200 meters into Belarusian territory and then turned back.
Poland, for its part, denied the allegations. Polish military officials claim that this was a provocation on the part of Belarus.
At the same time, the monitoring group "Belarusian Hajun" does not rule out the possibility that it could have been a Polish helicopter. However, there are also suggestions that it could have been a Belarusian helicopter that crossed the border.