Ukraine's accession to NATO: Estonian Defense Minister mentions criteria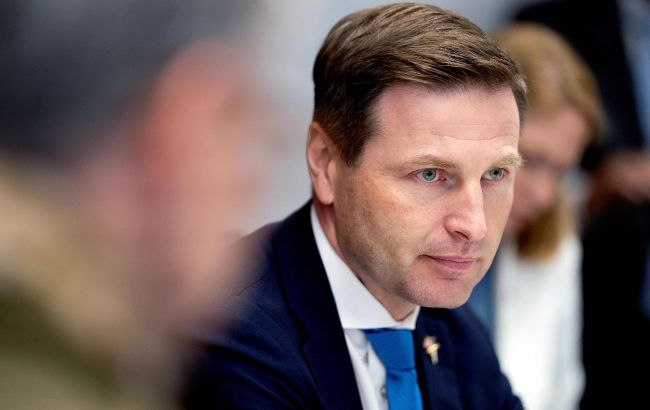 Minister of Defense of Estonia, Hanno Pevkur (Photo: Getty Images)
Ukraine must meet specific criteria to join NATO, the Minister of Defense of Estonia, Hanno Pevkur said.
"The main principle of NATO membership is that you adopt all the rules of the democratic world, which I believe are also understandable to Ukraine," he said.
He also reminded that joining the European Union involves meeting specific criteria "essentially are similar to NATO's criteria."
"It is primarily a military organization. However, this military organization also pays attention to societal development, as you must be prepared to meet the European Union's and NATO's criteria," Pevkur stated.
The Estonian Defense Minister believes there is a clear path for Ukraine in this context.
"But first of all, I want to emphasize once again that we must first end this war, and then we can talk about the next steps," he added.
NATO Summit
Despite expectations, Ukraine did not receive a direct invitation to NATO from its allies at the summit in Vilnius. As NATO Secretary-General Jens Stoltenberg explained, Ukraine will receive an invitation when "all allies agree, and conditions are met." However, the declaration does not specify the conditions that need to be met.
Before the NATO Summit, President Volodymyr Zelenskyy criticized the Alliance for its indecisiveness regarding Ukraine. He stated that it is "unprecedented and absurd" to have no time frames for Ukraine's invitation and membership.
However, later Zelenskyy acknowledged that Ukraine cannot become a member of the Alliance as long as the war with Russia continues on its territory.