Ukraine restored all CHP power stations: 70% readiness for heating season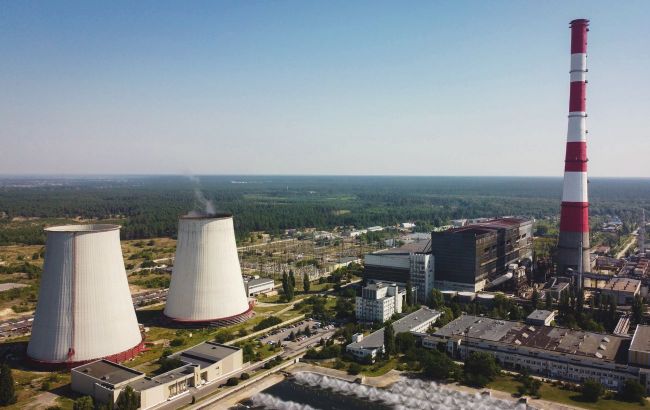 Ukraine is 70% ready for the heating season (Photo: kyivcity.gov.ua)
Ukraine continues its preparation for the heating season and carries out repairs. Full readiness is expected by October 1, 2023, according to the Minister of Community Development, Territories, and Infrastructure of Ukraine, Oleksandr Kubrakov.
"As of August 15, we have over 70% readiness of housing and utilities infrastructure objects. Planned work on preparing residential buildings, networks, boiler houses, and generating equipment is ongoing. We expect 100% readiness by October 1," he said.
According to him, the heating part of practically all combined heat and power plants (CHP) has been restored, and planned repair work on generating equipment continues to achieve the appropriate level of readiness for the start of the heating season.
During the preparations conducted by the Staff for the Autumn-Winter Period 2023/24, representatives of "Ukrenergo," "Centrenergo," DTEK, Ukrhydroenergo, as well as the heads of the Sumy, Zaporizhzhia, and Chernihiv regional military administrations discussed the progress of preparing the housing and communal sector for the heating season, restoration of electricity and heat generation facilities, and critical infrastructure protection.
Challenging season
Previously, Shmyhal also informed on the new multi-level protection for energy facilities. "The upcoming winter will be challenging, but we are prepared to endure. We are equipping ourselves with all necessary measures," the Prime Minister assured.
The head of the National Joint Stock Company, "Naftogaz of Ukraine," Oleksiy Chernyshov, stated that Ukraine will have enough gas reserves in underground storage facilities for the heating season.
A recent survey conducted by the Democratic Initiatives Foundation revealed that a majority of Ukrainians (60%) expect the potential shelling of cities from Russia in the coming months. Furthermore, 45% anticipate disruptions in electricity, heating, or water supply, along with a rise in prices for essential goods (40%).