Ukraine Presidential Office Advisor criticizes Brazilian President for statement about Putin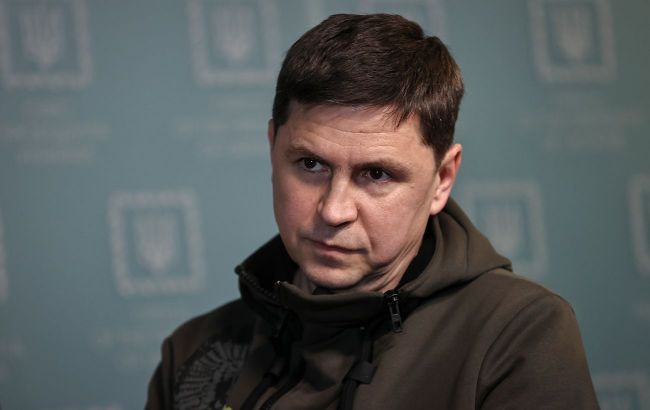 Advisor to the Head of the Office of the President of Ukraine, Mykhailo Podolyak (photo: Getty Images)
Brazil's President, Luis Inácio Lula da Silva, has invited Russian dictator Vladimir Putin to the next G20 meeting and assured his safety. However, the Ukrainian Presidential Office strongly reacted to this statement, states the Advisor to the Head of the Office of the President of Ukraine, Mykhailo Podolyak, in Twitter.
Lula da Silva stated that Putin would not be arrested at the G20 summit scheduled for Rio de Janeiro in 2024 if he decides to personally participate. He confirmed that he is extending an invitation to the Russian dictator for the upcoming G20 meeting and guarantees his safety.
Reaction of Mykhailo Podolyak
Podoliak pointed out that in reality, why ratify the Rome Statute if you have no intention of complying with it.
"Why build a country's reputation only to undermine it for the sake of... inviting Putin's proxy in 2024, who consistently admits to consciously committing crimes against Ukrainians? Why bother with rules at all if you plan to break them for the sake of scandalous populism?" the advisor stated.
He emphasized that Brazilian President Lula, as the author of a new "neo/realpolitik" - break everything you can. Or "let chaos reign for the sake of Russian killers!"
Arrest warrant for the dictator
As a result of the deportation of Ukrainian children, the International Criminal Court has issued an arrest warrant for Russian dictator Vladimir Putin and ombudsman Maria Lvova-Belova.
The President of Brazil's stance on the war in Ukraine
Luiz Inácio Lula da Silva had previously expressed his readiness to mediate between Ukraine and Russia and even presented his "peace plan." However, Kyiv was skeptical about this due to the politician's pro-Russian views.
Volodymyr Zelenskyy emphasized that he wanted to personally meet with the Brazilian leader, but Lula da Silva ignored this.