Ukraine presents NATO allies with compatibility program: Details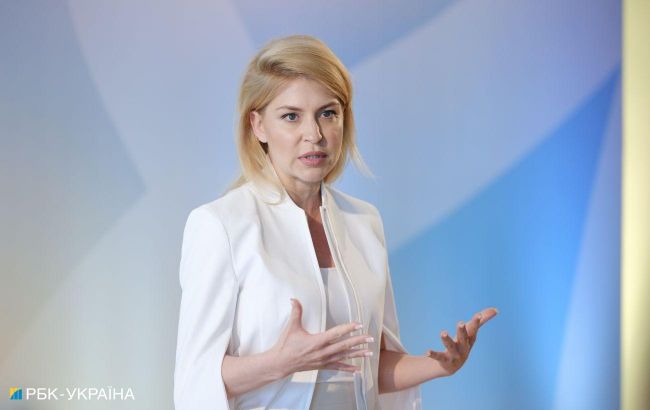 Olha Stefanishyna (Photo: Vitalii Nosach, RBC-Ukraine)
Ukraine today, on October 4, presented a compatibility program with the North Atlantic Alliance to its allies, according to Ukraine's Minister for European and Euro-Atlantic Integration, Olha Stefanishyna.
It is noted that Ukraine convened a meeting of the Ukraine-NATO Council at the ambassadorial level to discuss the initial decisions following the Vilnius Summit, which took place this summer.
According to her, there are plans to formulate a brief vision of priority reform directions, and today Ukraine presented a compatibility program with NATO to its allies.
What it means
Stefanishyna explains that this program includes a political block of reforms, and the allies have promised to ensure that we can start implementing these tasks by the end of the year.
"We also today approved the elaborate structure of the Ukraine-NATO Council at all levels, from ministerial to the ambassadorial level. This means that interaction with NATO will take place on a daily basis from now on," the minister said.
She clarifies that by the end of the year, we will be able to fully complete the implementation of the tasks defined at the Vilnius Summit.
Ukraine-NATO Council
The format of the Ukraine-NATO Council was established during the July NATO Summit in Vilnius.
So far, only one meeting has been held in this format. During it, they discussed the possibilities of exporting Ukrainian grain after Russia withdrew from the grain agreement.