Ukraine presents a concept for strengthening democracy to G7 ambassadors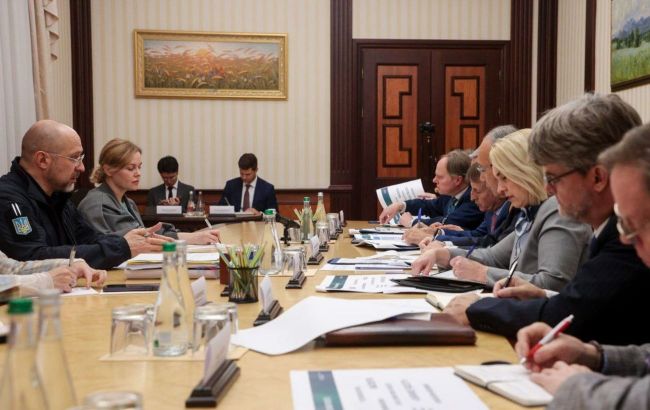 Ukraine presents a concept for strengthening democracy to G7 ambassadors (t.me/Denys_Smyhal)
Ukrainian Prime Minister Denys Shmyhal held a meeting with the ambassadors of the G7 states, presenting a concept of strengthening democracy in Ukraine, according to Shmyhal's Telegram.
He explains that this concept is part of the future Ukrainian doctrine, the foundations of which were outlined by President Volodymyr Zelenskyy. Besides the concept, the government is developing a reform plan that includes the development of state institutions, a competitive economy, and strengthening cooperation between the government, business, and civil society.
"We aim to gather and prioritize all necessary reforms, including proposals from our partners for changes and transformations in our country into one document - Reform Plan until 2027," Shmyhal specified.
He also added that the topics of continuing direct budget support for Ukraine and the confiscation of frozen Russian assets for Ukraine's benefit were discussed.
Ukraine reforms
The United States officially provided Ukraine with proposals for reforms needed for Ukraine's swift integration into Europe.
In response, Shmyhal presented the concept of strengthening Ukraine's democracy to the U.S. Ambassador to Ukraine, Bridget Brink, mentioning that the document had been agreed upon with the heads of anti-corruption agencies.