Ukraine needs more aircraft and drones to fight Russian occupiers - Ukrainian former marine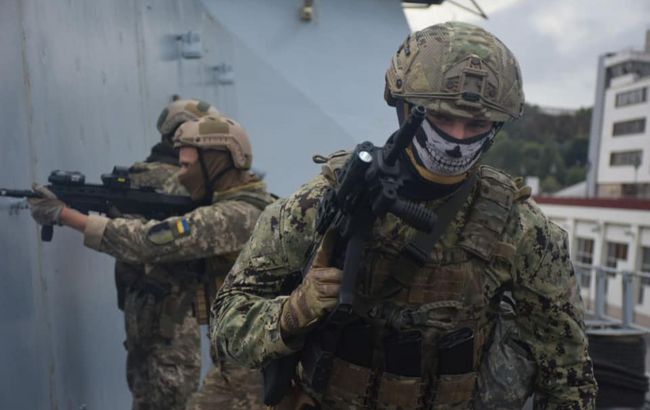 Ukrainian Armed Forces (Photo: gov ua)
Russian forces have a significant advantage in the sky. The Armed Forces of Ukraine need more aircraft and drones to fight the occupiers, said Taras Chmut, the director of the "Come Back Alive" Foundation, in an interview with RBC-Ukraine.
"Is Ukraine producing drones? Yes, and they are quite good. Can they produce more? Yes, they need more funding. Is Russia producing drones? Yes, and they are quite good. Can they produce more? Yes," Chmut stated.
He pointed out that the advantage in the sky is currently on the Russian side.
"Lancets," "Orlans," and "ZALA" drones are effective unmanned aerial vehicles that, unfortunately, carry out their tasks well. They are mass-produced, simple, and abundant, and their loss is not a concern. In this context, we are significantly behind," the foundation's director emphasized.
Regarding aircraft, Chmut mentioned that they are a versatile tool on all fronts, but they "don't capture trenches."
"Unfortunately, aircraft don't capture trenches. Last week, I had a meeting with Neizhpapa, the Commander of the Naval Forces, and he said a very good phrase: at sea, just like on land, until an infantryman gets into a trench, it's not his. And at sea - until a ship reaches a designated point, it doesn't control the sea," he recounted.
However, according to him, aircraft are a universal tool, whether at sea, on land, or in the air. They allow others to take control of the sea or land.
"An aircraft is a versatile tool, at sea, on land, and in the air, that allows others to control the sea or land. But they don't capture territories, they don't advance, they can do a lot, but until infantry takes over, you haven't captured, haven't returned, haven't liberated," Chmut stressed.
Drone production in Ukraine
According to Minister of Defense of Ukraine Oleksii Reznikov, the Ukrainian Armed Forces have more than 20 new domestically produced drone models in their arsenal.
He also mentioned a real drone production boom in Ukraine due to the government successfully streamlining procedures for developers and manufacturers of weaponry and military equipment.
Additionally, this year, the Cabinet of Ministers allocated 40 billion hryvnias for investments in Ukrainian drone manufacturers.