Ukraine needs a full-fledged sky shield to defeat Russian missile terror - Zelenskyy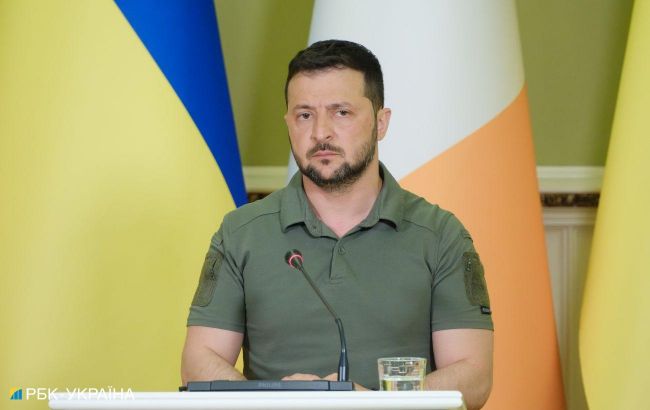 Volodymyr Zelenskyy, President of Ukraine (Photo: Vitalii Nosach, RBC-Ukraine)
"We have already shown that we can shoot down even the Russian missiles that the terrorists boasted about. Thanks to the help of our partners and the air defense systems provided to Ukraine, our defenders of the sky have saved thousands of lives," he said.
Zelenskyy added that protecting the entire territory of Ukraine - cities and communities - requires more air defense systems.
"The world must not get used to Russian terror – terror must be defeated. And it is possible!" the President emphasized.
Night shelling of Odessa
After exiting the "grain deal," Russia has been terrorizing the south of Ukraine with night shelling over the past few days.
During the night of July 23, the Russian occupiers carried out another combined attack on Odesa and the region, using cruise missiles like "Onyx," Kh-22, and "Kalibr." Civilian objects and residential buildings were damaged as a result of the shelling.
One person was killed, and 22 others were injured in the attacks.
Additionally, the Spaso-Preobrazhenskyi Cathedral was damaged during this attack. For more details on the consequences of the Russian rocket strike on Odesa on the night of July 23, read the report by RBC-Ukraine.