Ukraine is testing new AI drones: can hit targets after losing contact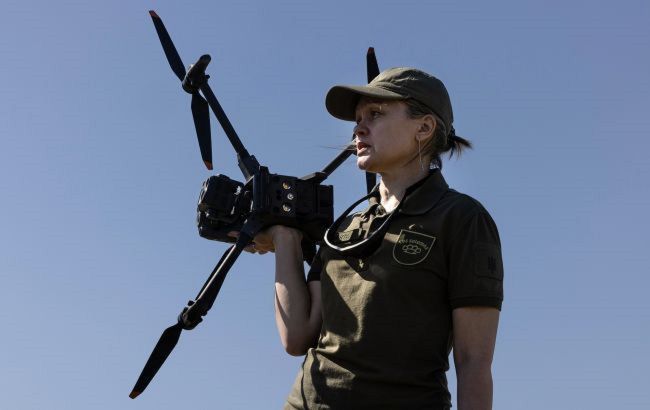 Ukraine is testing new drones with artificial intelligence (Getty Images)
Ukraine is developing new kamikaze drones with artificial intelligence. They can strike a target even if they lose contact with the operator, The Washington Post reports.
According to the article, the ability to fly a drone without communication with the operator is available thanks to AI-based software that detects electronic interference, stabilizes the drone and keeps it on a pre-selected target.
The article's author visited a training ground where he saw how such an FPV drone with a bomb did not fall to the ground after losing communication with the operator due to the activation of electronic warfare, but "accelerated to the target and destroyed it."
This technology will improve the efficiency of Ukrainian drones at the front. According to the journalist, drones can attack even targets in motion if they lose communication.
The AI software for UAVs is a product of Twist Robotics. The article notes that if this technology takes root and is cheap enough, it will be a huge upgrade for Ukraine's FPV drone arsenal.
The WP notes that more and more Ukrainian companies are developing such technology while major military powers struggle with the ethics of allowing the use of machine intelligence in combat.
Ukrainian Army of Drones
As a reminder, the Ministry of Defense, the Ministry of Digital Transformation, the General Staff of the Armed Forces of Ukraine, the State Special Communications Service, and UNITED24 have launched the Army of Drones project in Ukraine, which is a fundraising campaign to buy drones for Ukrainian defenders.
In particular, as part of the project, 60 companies of attack drones are being formed in Ukraine to help the Armed Forces of Ukraine destroy the Russian occupiers.
Recently, the Army of Drones set a new record for eliminating Russian soldiers in one flight in the Zaporizhzhia direction.