Ukraine could defeat Russia in 2024 or 2025, says former British general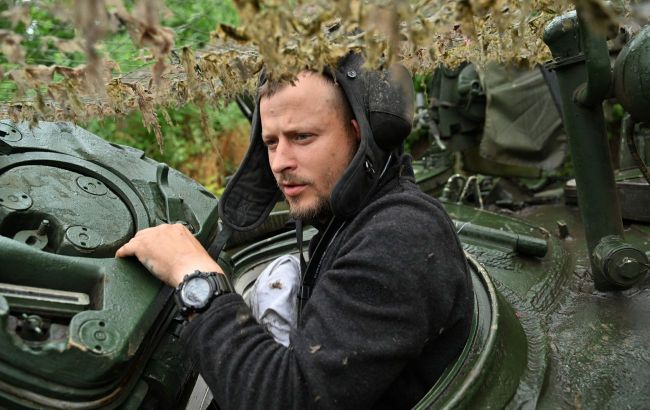 Ukraine could defeat Russia in 2024 or 2025 (Photo: Getty Images)
Ukraine may defeat Russia in 2024 or 2025. However, as part of this counteroffensive, it is unlikely to completely push the Russian army out of the occupied territories, according to retired British General Richard Barrons for the Financial Times.
"Ukraine's current counteroffensive will not throw Russia out — not that anyone expected it to. Nor is it likely to cut the occupation in half before the winter, which might have been one of the more optimistic aims," the statement reads.
Barrons emphasizes that the Ukrainian Armed Forces likely broke through the first of three lines of Russian defense in the south of Ukraine, which he regarded as one of the most challenging military operations.
"Russian forces are stretched, worn out and short of reserves but unless they simply give up, this will still be a long haul," the general noted.
He adds that Ukraine still lacks adequate air defense and demining capabilities, and the issue of ammunition supplies has only been temporarily resolved. Barrons mentioned that "fixing all this will take the war into next year at hte least."
Barrons believes that to achieve victory over Russia:
Ukraine doesn't need to insist on significant battlefield success until the means for achieving it are available.
During the cold season, it is better to follow a "bite and hold" strategy to minimize casualties.
Ukraine should focus on counter-battery warfare and the destruction of Russian military potential, and it should also employ "ingenuity and courage" to strike beyond its borders.
The Russian Black Sea Fleet needs to be neutralized, particularly to restore grain exports.
According to Barrons' assumptions, by mid-2024, the West will begin significantly increasing ammunition supplies, which will be a turning point in the offensive capabilities of the Armed Forces of Ukraine.
Ukraine continues its counteroffensive:
Several months ago, Ukrainian defenders initiated offensive actions in southern Ukraine. The Ukrainian military liberated more than 10 settlements in the Zaporizhzhia and Donetsk regions. Recently, Ukrainian forces successfully de-occupied the town of Robotyne in the Zaporizhzhia region.
During his visit to France, Ukrainian Minister of Foreign Affairs Dmytro Kuleba spoke about the heroic actions of a group of Ukrainian soldiers who contributed to the liberation of Robotine.
The ZSU also continues its offensive on the flanks near Bahmut, where there have been reported successes as well.