Ukraine brings back two more children from temporary occupied Crimea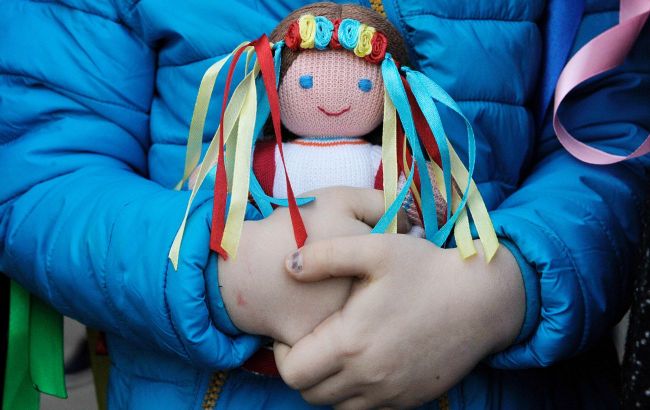 Photo: Ukraine returned two more children from occupied Crimea (Getty Images)
As part of the Bring Kids Back UA plan, two more Ukrainian children were brought home, reports Andriy Yermak, head of the President's Office.
"These are Yehor and Valeriya, born in 2009 and 2015. They came with their grandmother," Yermak writes.
According to the head of the President's Office, the children were born on the territory of the temporarily occupied Crimea and ended up under the care of their grandmother due to the death of their father and the deprivation of their mother's parental rights.
"Taking into account the fact that the youngest granddaughter is not a blood relative of the grandmother, the processing of the relevant documents took some time, which prevented her from leaving the occupied Crimea earlier," Yermak explaines.
After the full-scale invasion of Russian terrorists on the territory of Ukraine, the enemy intensified the pressure of the occupation administration on persons who hold pro-Ukrainian views. After that, the grandmother decided to leave Crimea with the children.
"She turned to the Human Rights Commissioner of the Verkhovna Rada of Ukraine with a request for assistance in moving with the minors. Our team helped them move to Ukraine, a legend was developed, which the family used when contacting representatives of the occupation authorities and special services of the aggressor country," adds the head of the President's Office.
Currently, the children are already in Kyiv.
Deportation of Ukrainian children to the Russian Federation
Since the beginning of the full-scale invasion, Russia has been deporting Ukrainian children to annexed Crimea, Belarus, or remote areas of Russia on an ongoing basis.
The deportation became the reason for the International Criminal Court in The Hague to issue a warrant for the arrest of the Russian dictator Vladimir Putin and the Commissioner for Children's Rights in the Russian Federation, Maria Lvova-Belova, due to the illegal deportation of Ukrainian children.