Ukraine already belongs to EU value space and NATO security space - Zelenskyy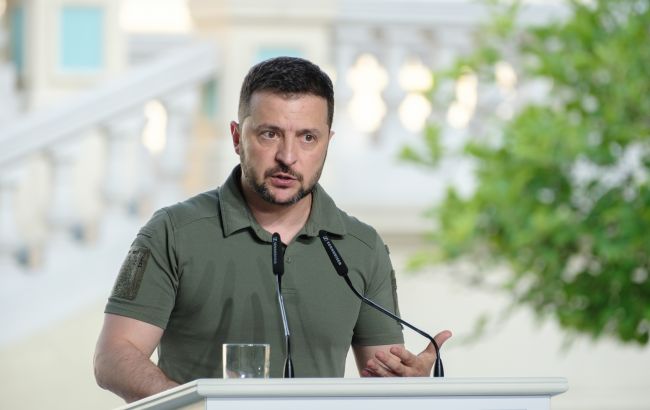 President of Ukraine Volodymyr Zelenskyy (Photo: Vitalii Nosach/RBC-Ukraine)
In his address at the Ukraine Recovery Conference in London, President of Ukraine Volodymyr Zelenskyy declared that de facto Ukraine already belongs to NATO's security space and protects the Alliance's freedom, and also shares the value space of the European Union.
Zelenskyy noted that Ukraine has successfully made the European Union more united than it has ever been before.
He referred to this as truly a unity of values, evidenced in numerous political, economic, sanction, and humanitarian decisions.
The President pointed out that Ukraine has activated all the power of solidarity for which the EU was conceived.
"Ukraine is also activating the moral force of NATO. What does the world see now? Does it recognize NATO's moral leadership in protecting peace? This is only possible with Ukraine in the Alliance. Just as Ukraine already belongs to the value space of the EU. We already belong to the NATO security space," he stated.
Zelensky continued, "Just as Ukraine is already part of the EU's common market and on its way to full membership, we are already defending the common space of freedom in the Alliance and are only waiting for the courage from Alliance leaders to recognize this reality politically."
Ukraine's accession to NATO
Ukraine understands that it cannot join the Alliance during a full-scale war with Russia. However, the country wants to join NATO immediately after the end of hostilities.
Defense Minister Oleksi Reznikov noted that Ukraine de facto joined NATO last year, as the country is defending all of Europe from Russia.
In addition, Ukraine wants to receive an invitation to NATO at the Alliance's summit in Lithuania, which will take place on July 11-12.
Furthermore, President Zelenskyy stated that the country needs clear security guarantees from the West, documented in writing. However, these should not act as a replacement for NATO membership, but rather function until the country accedes to the Alliance.