UK to announce $123 million military aid package for Ukraine - Shapps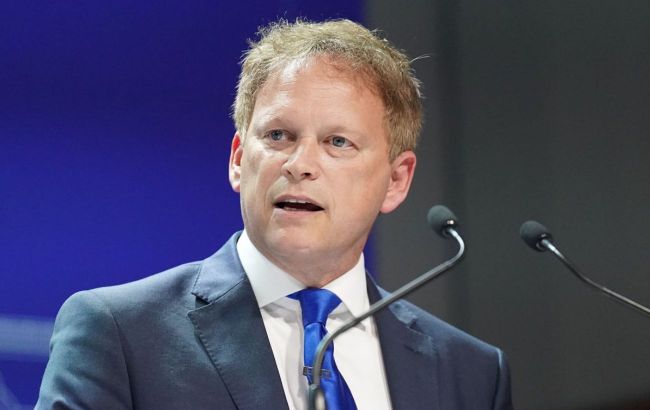 British Defense Secretary Grant Shapps (Getty Images)
Today, October 11, during a Ramstein meeting, the UK Defense Minister Grant Shapps will announce a new military aid package for Ukraine with a total value exceeding 100 million pounds sterling (approximately 123 million dollars), according to the UK government.
The British side will also announce the signing of further contracts for air defense equipment purchased through the International Fund for Ukraine.
"Today I am proud to announce that the UK, alongside our allies, is delivering on that promise with new contracts to provide Ukraine with critical air defence systems to protect civilians from Putin's barbaric bombing campaign, and more than £100 million of new equipment pledged to give Ukrainian soldiers what they need to breach Russia's deadly minefields," said Shapps.
The announced support package will include equipment that will:
Assist the Ukrainian Armed Forces in demining operations.
Service vehicles.
Strengthen defensive structures to protect critical national infrastructure.
This support package will be provided using funds from the International Fund for Ukraine (IFU) and will be jointly announced by the UK Minister of Defense and his counterparts from IFU partner countries during the Defense Contact Group for Ukraine meeting in the Ramstein format at NATO headquarters in Brussels.
Backstory
The announcement of this new substantial aid package for Ukraine comes after the final contract was signed for the previously announced package of air defense resources from IFU. Under this agreement, Ukraine will receive capabilities worth over 70 million pounds sterling, including the MSI-DS Terrahawk Paladin platform, which can track and destroy drones and protect critical national infrastructure.
Britain and Denmark launched IFU in 2022, and London has been closely cooperating with Ukraine to acquire capabilities that best meet the needs of its armed forces. Since then, five other countries have made contributions to IFU, demonstrating the unity and determination of allies and partners in supporting Ukraine.
As of today, IFU has raised 785 million pounds sterling through contributions from Britain, Norway, the Netherlands, Denmark, Sweden, Iceland, and Lithuania.
Recently, IFU expanded and included Lithuania in its Executive Board, which is currently composed of the United Kingdom and six other countries that oversee and guarantee the Fund, including the approval of capability packages.
UK assistance to Ukraine
The United Kingdom has consistently supported Ukraine since the onset of full-scale Russian invasion. This support has included the provision of modern Western tanks and long-range missiles to Ukrainian military personnel.
On October 5th, Ukrainian President Volodymyr Zelenskyy met with British Prime Minister Rishi Sunak, where they discussed efforts to ensure sustained global support for Ukraine.
On the same day, the UK government announced the allocation of new aid ahead of winter, amounting to half a billion dollars in financial support.
Recently, UK Defense Minister Grant Shapps announced that the country would supply Ukraine with tens of thousands of artillery shells by the end of 2024.