UK imposes sanctions on Russia's oil, gold mining sectors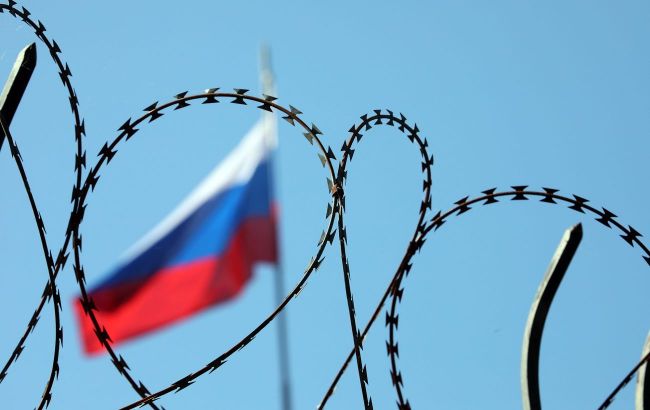 Photo: London expanded sanctions against Russia (Getty Images)
The United Kingdom has imposed sanctions against 29 individuals and legal entities in the gold and oil sectors of Russia. The new lists include both Russian oligarchs and businessmen, as well as manuals from third countries that form Russia's military revenues, the British government reports.
As Foreign Secretary James Cleverley noted, the sanctions continue to deal a heavy blow to the Kremlin's military economy, depriving Putin of more than $400 billion to date to fund his illegal invasion of Ukraine.
"Today's sanctions will hit those who have provided succor to Putin by helping him to lessen the impact of our sanctions on Russian gold and oil – two critical sources of revenue for the Russian war machine. As we root out and close down these circumvention avenues, we'll continue to box Putin in and make sure his faltering war effort in Ukraine ends in failure," he added.
Who made the list
The sanctioned companies include a chain based in the United Arab Emirates responsible for diverting more than $300 million in gold revenues to Russia.
The UK also imposed sanctions on Russia's two largest gold producers, Nord Gold PLC and Highland Gold Mining Limited, as well as Russian oligarchs Vladislav Sviblov and Konstantin Strukov.
The UK also imposed sanctions on Paramount Energy & Commodities DMCC. This structure is known to use deceptive delivery methods as well as opaque ownership structures and has been used by Russia to soften the blow of oil-related sanctions imposed by the UK in coordination with its G7 partners.
The UK also took action today to dismantle a secretive procurement network used by Russia to acquire critical Western technology by imposing sanctions on TC Fly Bridge LLC, a company that buys dual-use goods for Russian electronics manufacturers Istok and Ecitech. Maksim Yermakov, the founder of TC Fly Bridge LLC, and eight members of the board of directors of Istok State Scientific Production were also sanctioned by this secret network.
UK and EU sanctions
To date, the UK has sanctioned more than 1,800 individuals, companies, and groups under the Russia sanctions regime, including 129 oligarchs with a combined net worth of £145bn at the time of the invasion.
The European Union intends to introduce the 12th package of sanctions against Russia early next week. Among other things, the supply of diamonds from the aggressor country will fall under the restrictions.