U.S. wants to reduce monthly aid to Ukraine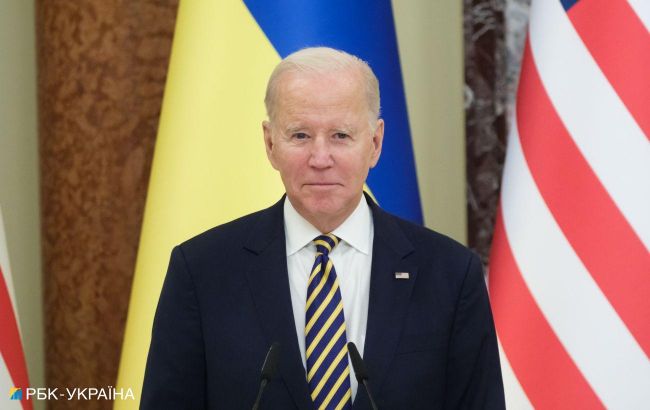 President of the United States Joe Biden (Photo: Vitalii Nosach, RBC-Ukraine)
The United States of America wants to reduce the amount of aid to Ukraine and decrease it from 1.1 billion dollars to 825 million dollars per month, according to a request from the White House to the U.S. Congress.
It is noted that direct budgetary support to Ukraine may decrease from the current 1.1 billion dollars to 825 million dollars per month.
The administration of U.S. President Joe Biden has made this request to the U.S. Congress for emergency funding to aid Ukraine.
The request specifies that budgetary support will be provided through the World Bank as reimbursement for eligible and verified expenses incurred by the government of Ukraine in accordance with the current terms and conditions developed by the U.S. government.
The White House stated that this funding request was based on the latest assessment by the International Monetary Fund regarding Ukraine's financing gap for the year 2024 and U.S. assumptions about the guaranteed allocation of expenses among the European Union, Japan, and other donors.
Biden's request
Today, on October 20, U.S. President Joe Biden requested nearly 105 billion dollars in funding from Congress to support Ukraine and Israel.
Of these, he wants to allocate 61 billion dollars for assistance to Ukraine. The request also includes funding for border security between the United States and Mexico.
White House National Security Advisor Jake Sullivan stated that President Joe Biden's request for funding to aid Ukraine and Israel played a crucial role in the safety of Americans.