U.S to start Ukrainian pilots training on F-16s in September: NYT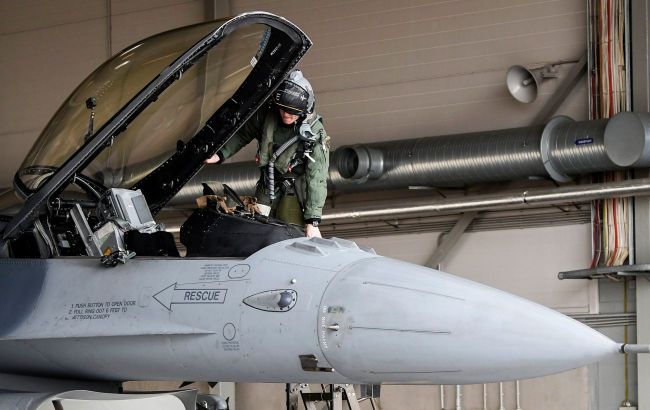 The U.S plans to begin training Ukrainian pilots on F-16s in September (Photo: Getty Images)
The Pentagon intends to begin training Ukrainian pilots on F-16 fighter jets on the territory of the United States in September, according to The New York Times.
The article reminds that just last week, representatives of the US Department of Defense stated that Americans would undertake the training of Ukrainian pilots if European countries reach their maximum potential in this matter.
However, the position of Washington regarding pilot training has changed. The fighter pilots of the Ukrainian Air Force will undergo training in the US as soon as Ukraine designates them.
As journalists clarify, it is unclear whether the pilots initially assigned to European training programs will also be trained in the US, or if this will be an additional group.
The New York Times notes that an official announcement regarding the training decision could be made as early as today, August 24.
"The pilots will first receive English language training in Texas and then begin months of flight training in Arizona," the article cites an unnamed American official.
Background
Some Western countries agreed to train Ukrainian pilots on F-16 fighter jets as part of an aviation coalition. The training will take place in Denmark and Romania.
Denmark, the Netherlands, and Norway have also pledged to provide F-16s to Ukraine. As of today, it is known that our country will receive at least 61 aircraft from Denmark and the Netherlands.
It should be noted that the planned transfer of F-16s to Ukraine became known on August 24 during the visit of the country's Prime Minister Jonas Gahr Støre.