Zelenskyy confirms Norway agreed to provide F-16s to Ukraine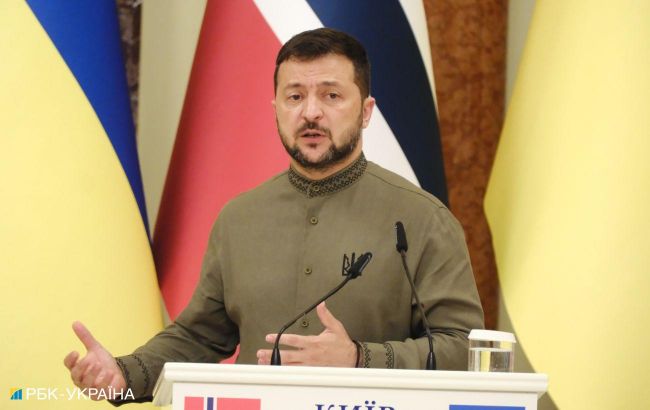 President of Ukraine Volodymyr Zelenskyy (Vitalii Nosach, RBC-Ukraine)
Norway pledged to provide Ukraine with F-16 fighter jets, Ukrainian President Volodymyr Zelenskyy said during a joint briefing with the Prime Minister of Norway, Jonas Gahr Støre, Ukrinform reports. The exact quantity is currently unknown,
"We have three countries that have agreed to transfer F-16s to Ukraine after training - Denmark, the Netherlands, and Norway. We are very grateful to these three states," Zelenskyy said.
He thanked the head of the Norwegian government for the important and historic decision to supply aircraft to the Ukrainian military.
At the same time, the president expressed gratitude to the United States, as the F-16s were developed there.
However, when asked how many aircraft Ukraine would receive, Zelenskyy replied, "It will be difficult to talk about the quantity. I believe we should be grateful for any quantity. And where did you get the idea that it will be so few? Let's see."
In turn, the Prime Minister of Norway clarified that the country would provide two F-16 fighters for training Ukrainian pilots.
"Now we are allocating two fighters for a training mission and will consider the rest. There are not so many of them, but hopefully, we will be able to hand them over to Ukraine," he said.
Background
Earlier, the media reported that Norway had decided to transfer F-16 fighter jets to Ukraine. In total, the country has 57 such aircraft in its arsenal.
Furthermore, Denmark and the Netherlands recently announced the supply of American fighter jets to Ukraine. In total, they intend to provide 61 aircraft.
Denmark has promised to deliver the first batch of F-16s to Ukraine by the end of 2023.