U.S. Secretary of State arrives in Israel for second time in week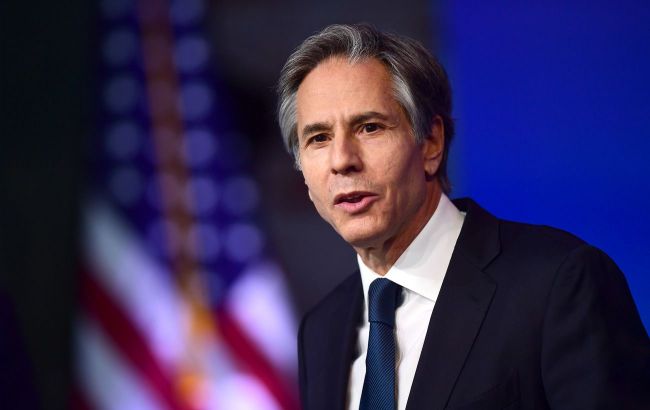 U.S. Secretary of State Anthony Blinken (Photo: Getty Images)
U.S. Secretary of State Antony Blinken has once again arrived in Israel for negotiations related to the Hamas terrorist attack on the country, according to The Times of Israel.
The official returned to Israel after touring six Arab countries.
Blinken has already landed in Tel Aviv.
The U.S. Secretary of State is expected to meet again with Israeli Prime Minister Benjamin Netanyahu in Jerusalem.
Background
Recall that Blinken visited Israel on October 12. At that time, he assured Netanyahu of U.S. support, stating that Hamas aimed to destroy Israel and Jews. Moreover, the U.S. repeatedly emphasized that it can support Ukraine and Israel simultaneously.
Blinken also announced the opening of the Rafah border crossing in Egypt to evacuate citizens from the Gaza Strip.
The Prime Minister of Israel has invited U.S. President Joe Biden to visit the country this week.