U.S. Secretary arrives in Israel - Media reports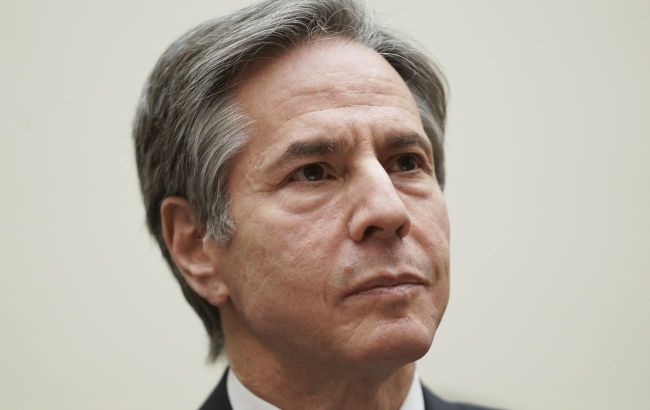 U.S. Secretary of State Anthony Blinken (Photo: Getty Images)
U.S. Secretary of State Antony Blinken arrived in Israel on Thursday, October 12, for a promised visit, according to Sky News.
According to an eyewitness, Antony Blinken's plane had already landed in Israel.
"The U.S. secretary of state has flown in as part of a show of support for ally Israel," the agency specifies.
He is expected to meet with high-ranking Israeli officials during his visit.
Today morning, it was also announced that he will meet with Palestinian President Mahmoud Abbas, "a step that some may consider controversial."
Situation in Israel
On October 7, terrorists from Hamas launched a large-scale invasion of Israeli territory, committing mass murders of citizens. Soon, the Israel Defense Forces (IDF) regained control of the territories and cities occupied by terrorists. Currently, the IDF is conducting an operation to destroy the main centers of terrorists in the Gaza Strip.
On October 10, it became known that U.S. Secretary of State Antony Blinken would visit Israel. However, the exact date of the trip was not specified. According to media reports, the Israeli authorities have already requested the United States air defense systems and aviation missiles.