U.S. Secretary of Defense announces new coalition to support Ukraine: Who will join it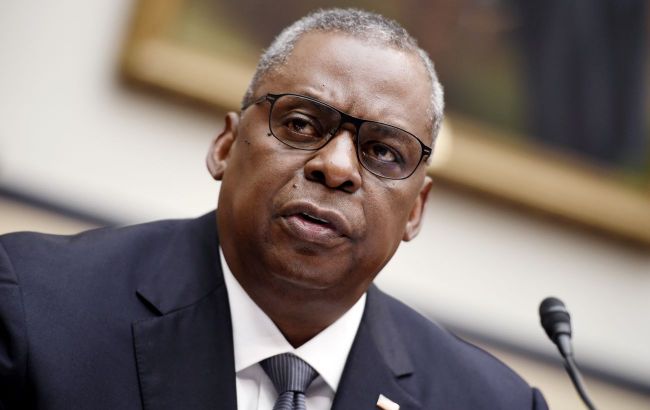 The head of the Pentagon, Lloyd Austin (Photo: Getty Images)
The head of the Pentagon, Lloyd Austin, announced that Ukraine's allies had formed a new coalition to support the country, to provide Ukrainian defenders with Leopard tanks and conduct pilot training on F-16 fighter jets, during the Ramstein meeting.
"I am grateful to many friends here today, including Denmark, Estonia, Germany, Luxembourg, the Netherlands, and Poland, for stepping up to lead coalitions. These coalitions are tackling specific capabilities such as Leopard tanks, pilot training on F-16s, and information technology," he said.
The coalition will also address long-term assistance to Ukraine.
Additionally, Austin announced that the United States supports training Ukrainian pilots.
"All this underscore is a key topic for today's meeting. The future of Ukrainian Armed Forces and how this coalition will evolve to help Ukraine build credible capable combat Force for the long term," he added.
F-16s for Ukraine
Ukraine's allies formed an aviation coalition this year to transfer modern fighter jets, including F-16s, to Ukraine. Ukraine will receive at least 61 aircraft from Denmark and the Netherlands.
Denmark has already begun training eight Ukrainian pilots on F-16s.
According to The Wall Street Journal, Ukrainian and Western officials expect Ukrainian pilots to start performing combat missions on F-16s as early as this winter.
Leopard tanks for Ukraine
Previously, Ukraine's allies formed a tank coalition to arm Ukrainian military forces with more modern equipment.
Authorities in several European countries and Canada have decided to provide Ukraine with German Leopard 2 and Leopard 1 tanks, some of which have already arrived.