U.S. presidency candidates invited to visit Ukraine: Zelenskyy's Office states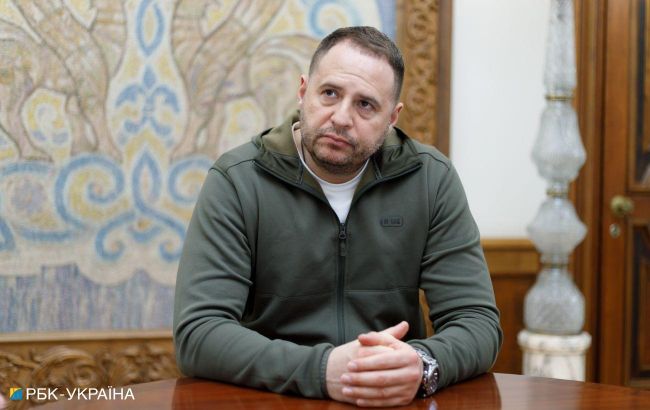 Andriy Yermak, Head of the President's Office (Photo: Vitalii Nosach, RBC-Ukraine)
The Ukrainian government has invited the candidates for the U.S. presidency to visit our country. This would help them form a position regarding Ukraine, according to the Head of the Office of the President, Andriy Yermak.
"We are constantly in contact with both parties in Congress, and this contact has been ongoing throughout. Furthermore, we have invited all presidential candidates to visit Ukraine so that their position on Ukraine can be formed after they see everything with their own eyes," said Yermak.
He reminds that former Governor of the U.S. state of New Jersey, Chris Christie, and former Vice President of the United States, Mike Pence, have already visited Ukraine and are participating in the U.S. presidential elections.
According to the Head of the Presidential Office, support for Ukraine is an absolute priority for the United States because Americans support Ukrainians, and society shapes the position of one politician or another.
U.S. presidential elections
The U.S. presidential elections are scheduled for November 5, 2024.
Before the start of voting, the Republicans and Democrats must each determine one candidate to represent them in the elections.
Currently, Donald Trump is the favorite among the Republican Party, while Joe Biden is the leading figure among the Democrats.
President of Ukraine Volodymyr Zelenskyy previously stated that the upcoming U.S. presidential elections would influence the assistance provided to our country.