U.S. prepares new aid package for Ukraine: Reuters reveals details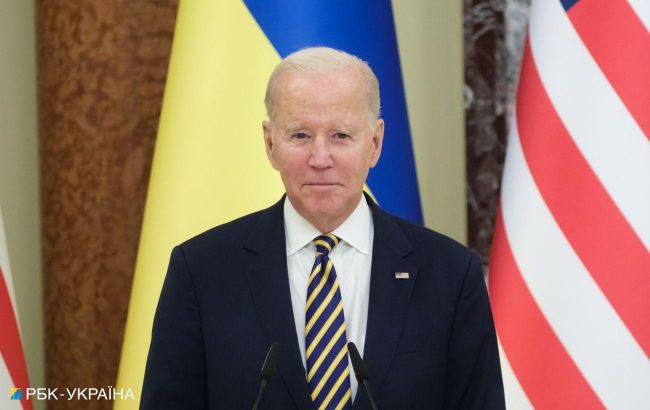 President of the United States Joe Biden (Photo: Vitalii Nosach, RBC-Ukraine)
The United States is preparing a new package of military aid for Ukraine, with a value of $425 million, according to Reuters.
"The Biden administration plans to announce a $425 million military aid package for Ukraine on Friday including counter drone rockets and munitions," the statement said.
The new agency states that the aid package will not include additional ATACMS missiles.
The aid package will include laser-guided munitions to destroy Russian drones, worth about $300 million. These funds come from the Ukraine Security Assistance Initiative (USAI), which allows the Biden administration to purchase weapons from the defense industry rather than from U.S. stockpiles.
What else will be included?
The other part of the promised arms, worth $125 million, includes:
Additional ammunition for National Advanced Surface-to-Air Missile Systems (NASAMS).
Ammunition for High Mobility Artillery Rocket Systems (HIMARS).
105 and 155-millimeter artillery. TOW anti-tank systems.
Claymore anti-personnel mines.
Small arms.
A dozen trucks.
According to Reuters, the Biden administration still has approximately $5 billion at its disposal, provided by Congress under presidential authority to reduce arms sales, after the Pentagon discovered in June that it had overestimated the cost of arms deliveries to Ukraine due to a bookkeeping error of $6.2 billion.
Officials say the package is still being finalized and may change.
U.S. aid
U.S. President Joe Biden asked Congress for $106 billion in aid to Ukraine and Israel, including $61 billion for Ukraine and $14.3 billion for Israel.
Then, the new Speaker of the House of Representatives, Mike Johnson, proposed not combining new aid to Ukraine and Israel into one package. He wants House members to vote separately on these initiatives.
Today, it was reported that Johnson would introduce a package to Congress that includes funding for aid to Ukraine and border security.