U.S. may transfer Hellfire missiles to Israel - NBC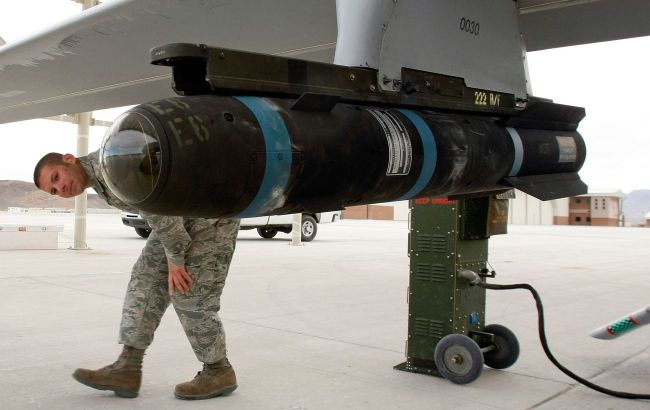 Israel has requested Hellfire missiles from the USA (photo: GettyImages)
Israel has requested the transfer of Hellfire missiles from the United States, and this request is currently under consideration by the White House, according to NBC News.
According to two officials familiar with the discussions, Israeli officials have requested the United States to send more Hellfire missiles. The request has not been approved by the White House yet, but it is under consideration.
Additionally, the U.S. is working on plans to provide Israel with medical supplies.
"While we understand the interest in specific details, we cannot delve into those right now. We are engaged in comprehensive coordination across the Department of Defense. This includes working closely with CENTCOM to ascertain which munitions and equipment from the U.S. inventory can be quickly made available for Israel's needs," said a military official.
What is known about Hellfire
The Hellfire missile is an American air-to-ground missile with semi-active laser or active radar homing guidance (the "fire-and-forget" principle). The literal translation of Hellfire is "fiery flame."
It is primarily launched from attack helicopters and has been integrated into unmanned aerial vehicles like the MQ-1 Predator since 2007.
Techinical characteristics:
speed - 1235 km/h;

direct attack range - 7.1 km;

indirect attack range - 8 km;

minimum engagement distance - 0.5-1.5 km;

mass - 46 kg;

length - 163 cm;

diameter - 18 cm;

stabilizer span - 33 cm.
American aid to Israel
Previously, U.S. President Joe Biden ordered additional support to Israel after the HAMAS terrorist attack. According to reports, the White House is working on fulfilling Israel's urgent request for weapons.
The White House press office, after the talks between Biden and Israeli Prime Minister Benjamin Netanyahu, announced that additional assistance for the Israel Defense Forces is currently being sent to Israel, and additional aid will be provided in the coming days.
As of October 13, it is known that a second plane carrying weapons from the United States has arrived in the country. There have also been reports of possible U.S. plans to deploy a Marine unit in the country.