USA prepares a Marine Corps unit for possible deployment in Israel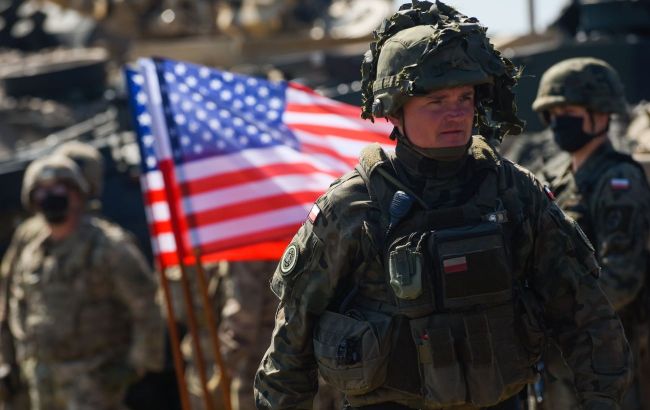 The USA may deploy a Marine unit in Israel (photo: GettyImages)
The 26th Marine Expeditionary Unit of the U.S. Marine Corps is preparing for a potential deployment in Israel to reinforce American forces' positions there, according to CNN.
The unit currently aboard the USS Bataan amphibious assault ship consists of over 2,000 Marines and sailors. Among the primary missions of the Marine Expeditionary Group are evacuation operations and humanitarian assistance.
Unnamed officials informed the publication that the unit has not yet received such orders. However, in recent days, the Pentagon has emphasized its capability to rapidly deploy additional forces and resources to the region.
The 26th Marine Expeditionary Unit and the USS Bataan are part of the amphibious task force that was deployed to the region in July in response to the escalating Iranian aggression in the waters of the Gulf of Oman and its surroundings.
In recent days, it was stationed near Kuwait for scheduled exercises but departed prematurely "due to new developments," as reported by the unit's spokesperson, Captain Angelika White, on Wednesday.
HAMAS attack on Israel
On Saturday, October 7, HAMAS militants from the Gaza Strip entered southern Israel. This followed numerous rocket strikes on Israeli territory.
Israel declared a "state of war" and vowed to retaliate against HAMAS terrorists. Today, the Israel Defense Forces called on Gaza Strip residents to evacuate to the south, giving them a 24-hour notice. The United Nations criticized Israel's calls for evacuation. The media speculates that Israel's warning is related to plans for a ground operation.
Today, the head of the Pentagon, presidents of the European Commission and the European Parliament, and the Italian Foreign Minister arrived in Israel. The Foreign Minister of Germany is also scheduled to visit Tel Aviv.