Israel awaiting second US weapons plane arrivial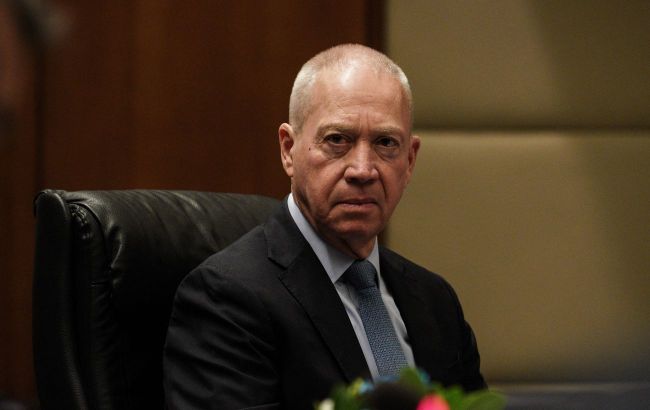 Israeli Defense Minister Yoav Galant (Photo: Getty Images)
Israeli Defense Minister Yoav Galant announced that the United States had sent Israel a second batch of military aid. The plane carrying weapons is expected to arrive in Israel today, October 13, according to The Times of Israel.
Galant made the statement during a press conference with the head of the Pentagon, Lloyd Austin.
"Today we will receive the second aircraft carrying essential munitions to the IDF... US deployment of assets on land and in air and at sea sends a strong message to our partners and enemies in the region," said Galant.
Austin, in turn, stated that "There is never any justification for terrorism," and called for the condemnation of HAMAS.
"This is no time for neutrality, or for false equivalence, or for excuses for the inexcusable... Hamas has nothing to offer, but zealotry, bigotry and death," added the head of the Pentagon.
HAMAS attack on Israel
On Saturday, October 7, HAMAS militants from the Gaza Strip entered southern Israel. Numerous rocket attacks on Israeli territory preceded this.
Israel declared a "state of war" and promised to retaliate against HAMAS terrorists. Today, the Israel Defense Forces called on residents of the Gaza Strip to evacuate to the south, giving them a day to do so. The UN criticized Israel's calls. The media believe that Israel's warning is related to plans for a ground operation.
Also today, the head of the Pentagon, the presidents of the European Commission and the European Parliament, and the Minister of Foreign Affairs of Italy arrived in Israel. Tel Aviv also plans to host the German Foreign Minister.