U.S. explores grain export alternatives from Ukraine following Russia's grain deal exit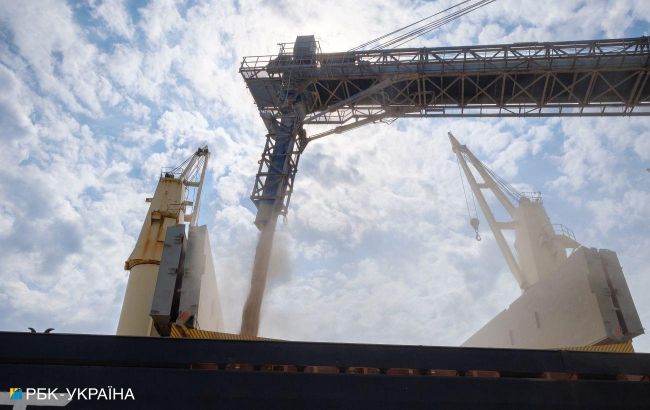 U.S. explores grain export alternatives from Ukraine (Photo: Vitalii Nosach, RBC-Ukraine)
According to The Wall Street Journal, the United States is actively engaging in negotiations with Türkiye and neighboring countries to secure alternative routes for grain exports from Ukraine.
This move comes as the U.S. seeks new avenues for Ukrainian grain shipments after Russia's departure from the deal governing Black Sea trade.
According to official statements, the U.S. is collaborating with Türkiye and Ukraine to explore options that ensure the smooth export of approximately 4 million tons of grain per month via the Danube river by October. The majority of this agricultural produce will be transported to Romanian ports, from where it will continue its journey to various destinations.
Officials in Washington have confirmed that the U.S. is evaluating various potential solutions, including potential military measures, to safeguard vessels traveling to and from Ukrainian ports along the Danube. However, specifics regarding these options have not been disclosed by U.S. authorities, and the participation of other countries remains uncertain.
The report highlights that Ukraine and its allies are preparing for a scenario in which Russia does not return to the grain agreement. Simultaneously, Türkiye is making efforts to encourage Moscow to reconsider its position and rejoin the accord.
Background
In July, Russia declared its exit from the grain deal, citing alleged non-compliance with its terms. This decision was followed by reported shelling from Russian forces on Ukrainian ports and grain infrastructure in the southern regions of Ukraine.
Recent reports indicate that Ukraine recently announced the establishment of temporary corridors for trade vessels in the Black Sea. However, Ukrainian Naval Forces emphasized that the threat from Russia persists. These designated routes are primarily intended for the departure of civilian vessels that have been docked in Ukrainian ports such as Chornomorsk, Odesa, and Pivdenny since the onset of the conflict.
As of today, August 16, the first ship has departed from the port of Odesa following the cessation of the grain deal.