U.S. Defense Secretary warns of Russian success if support for Ukraine ends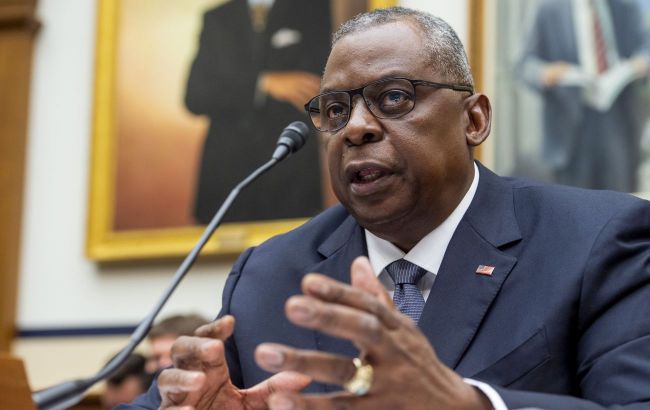 U.S. Secretary of Defense Lloyd Austin (Photo: Getty Images)
Russia may achieve success in Ukraine if the United States does not continue to support Kyiv, says U.S. Secretary of Defense Lloyd Austin.
"I can guarantee that without our support Putin will be successful," the statement reads.
Secretary of Defense Austin made this statement during Senate hearings at the request of President Joe Biden to allocate $106 billion for financing security plans for Ukraine, Israel, and strengthening the U.S. borders.
The Defense Secretary adds that if the U.S. abandons Ukraine, Russian dictator Vladimir Putin will only become stronger and achieve his goals.
Senate Republican leader Supports aid to Ukraine
The material reports that Senate Republican Leader Mitch McConnell strongly supported the White House's proposal to provide $106 billion in aid to Israel and Ukraine.
He stated that he and the President were essentially "in the same place" on this issue. Earlier, McConnell pushed back against some of his fellow Senate Republicans who called for a split aid package for the two countries, stating that it would be a "mistake."
Aid to Ukraine and Israel from the U.S.
There are ongoing discussions in the U.S. Senate regarding the support for President Joe Biden's request to allocate $105 billion. Of this amount, $61.3 billion is proposed for Ukraine, and $14.3 billion for Israel.
The newly elected Speaker of the House of Representatives in the U.S. suggested not combining the new aid to Ukraine and Israel into a single package. He wants the House to vote on these initiatives separately.