U.S. considers supplying additional Abrams tanks to Ukraine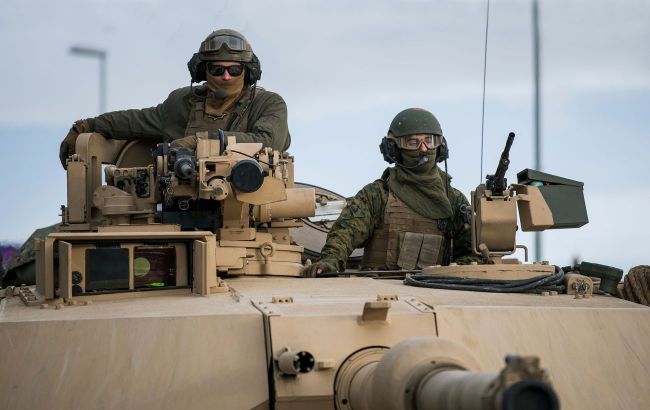 U.S. considers supplying additional Abrams tanks to Ukraine (Getty Images)
The United States is considering the supply of an additional batch of M1 Abrams tanks for the Armed Forces of Ukraine, according to The Messenger.
According to two high-ranking officials from the U.S. Department of Defense, a certain number of M1A1 Abrams tanks arrived in Ukraine on Saturday.
This is the first shipment of Abrams tanks promised by the U.S. President administration back in January.
Ukraine may receive more Abrams tanks
The media notes that the White House and the Pentagon are considering sending additional M1 Abrams tanks to Ukraine.
This concerns a batch of combat vehicles, totaling up to 30 units. The arrival of Abrams tanks is taking place against the backdrop of the ongoing months-long Ukrainian counteroffensive against Russian troops.
Abrams tanks are valued for their ability to break through fortified positions and destroy Russian armored vehicles.
Ukrainian President Volodymyr Zelenskyy and his commanders hope that they can help Ukrainian forces regain the territories in the eastern and southern regions of Ukraine.
Abrams tanks for Ukraine
In July, it became known that the Ukrainian Armed Forces had started Abrams training based in Germany. A Pentagon representative recently announced that the tanks would be delivered to Ukraine in the coming days and weeks.
Yesterday, The New York Times, citing two officials from the U.S. Department of Defense, reported that the first batch arrived in Ukraine on September 23.
Later, this information was confirmed by Ukrainian President Volodymyr Zelenskyy.
Today, The Washington Post reported that the U.S. had delivered less than half of the Abrams tanks. Washington is supposed to transfer 31 combat vehicles to the Ukrainian Armed Forces.