Abrams tanks - Media found out the number of tanks arrived in Ukraine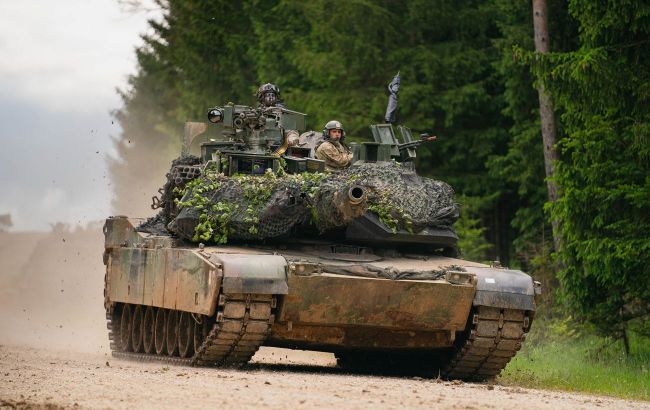 The Washington Post found out how many tanks have already arrived to Ukraine (Photo: Getty Images)
The United States has committed to providing Ukraine with 31 M1 Abrams tanks. Currently, less than half of these vehicles have been delivered to Ukraine, according to The Washington Post.
Journalists, mentioning a high-ranking Ukrainian military official, reported that less than half of the expected M1 Abrams tanks have arrived.
The official spoke anonymously to discuss necessary military preparations.
U.S. President Joe Biden pledged to send 31 advanced combat tanks to Ukraine in January. U.S. military officials said deliveries would occur gradually, but they expected all tanks to arrive in Ukraine in the coming weeks.
Abrams tanks for Ukraine
In July, it became known that the Ukrainian Armed Forces began training on American tanks at a base in Germany.
A Pentagon spokesperson recently stated that the tanks would be delivered to Ukraine in the coming days and weeks.
Yesterday, The New York Times, citing two U.S. Department of Defense officials, reported that the first batch arrived in Ukraine on September 23. Ukrainian President Volodymyr Zelenskyy later confirmed this information.
How Ukraine will use Abrams tanks
The Chief of the Defense Intelligence of Ukraine, Kyrylo Budanov, noted that Ukraine would use Abrams tanks "very cautiously and only for well-planned operations."
The chief intelligence officer explained that if such tanks were used on the front lines and in conventional military combat, they would not survive very long. These machines should be employed in breakthroughs and highly prepared operations.