U.S. approves training program for Ukrainian pilots on F-16 in Denmark: CNN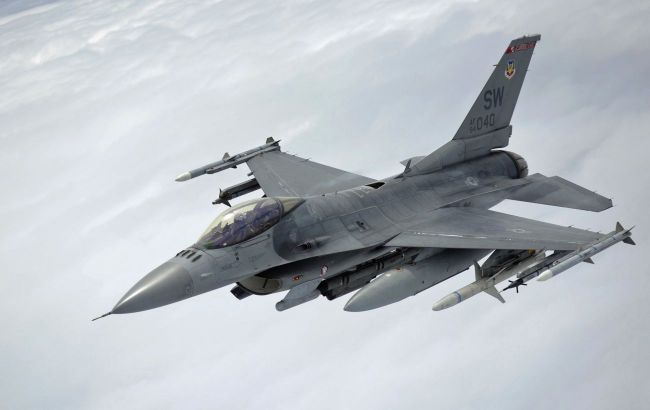 F-16 (Photo: wikipedia org)
The United States of America has approved a training program for Ukrainian pilots on F-16 aircraft, which will take place in Denmark, according to CNN.
"The US has approved the transfer of F-16 instructional materials to Ukraine, according to a Biden administration official and a US official, as the program to train Ukrainian pilots on the American jets is set to begin," the statement reads.
An official stated that the United States could confirm that the Ministry recently approved Denmark's request regarding their efforts to establish training programs for Ukrainian pilots and technical maintenance.
Details about training in Denmark
According to the official, this involves instructional modules, documentation, and study materials for classroom sessions that contain information about sensitive U.S. technologies.
The approval of Denmark's request was one of the crucial steps before Ukrainian aviators could commence training on fourth-generation aircraft, a request Kyiv had been making for several months.
Transfer of F-16s to Ukraine
Ukrainian officials and the military have been urging Western allies for a considerable period to initiate the supply of modern fighter jets. These jets are necessary for Ukraine to defend itself against ongoing Russian attacks and to compete with Russian aviation.
Yesterday, on August 17th, the United States approved the transfer of F-16 fighter jets to Ukraine from Denmark and the Netherlands.
Today, the National Security Advisor to the President of the United States, Jake Sullivan, stated that American F-16 fighter jets would be provided to Ukraine after the completion of training for Ukrainian pilots.