U.S. and EU urge Israel to delay Gaza invasion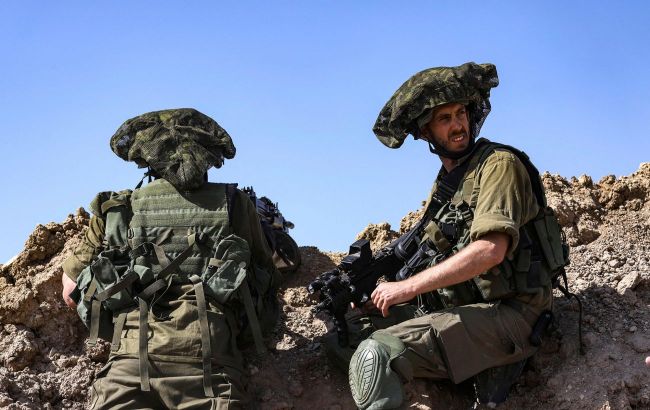 Illustrative photo (Getty Images)
The U.S. and European governments are pressuring Israel to postpone its ground invasion of Gaza to buy time for secret talks facilitated through Qatar, which can result in the release of hostages, reports Bloomberg.
It has been reported that negotiations with Hamas are delicate and may end in failure. However, there are indications that the group may be willing to release at least some of the civilians captured during the deadly raid on October 7, without demanding Israel's release of prisoners in return.
Initially, Israel resisted delaying a large-scale military operation to eliminate Hamas, which, according to official statements, was supposed to take place after the attack. However, under pressure from the U.S., Israel agreed to wait.
In recent days, Israel has publicly shifted its tone regarding the plans for the operation, proposing a more moderate approach that could reduce the number of civilian casualties.
Hamas took over 200 hostages during the attack on Israel on October 7, resulting in the death of over 1400 people. They are being held in the Gaza Strip, where Israeli airstrikes and a blockade of supplies have led to a humanitarian crisis.
Israeli military sources reported that among the hostages there were over 20 minors and small children, while 10-20 of them were over 60 years old. There are dozens of citizens from the United States, the United Kingdom, France, and other countries among them.
Hamas' attack on Israel
On October 7, militants from the Hamas group invaded Israeli territory. During a large-scale attack, they fired upon and abducted civilians, with terrorists publishing videos of their atrocities on social media.
After this, Israel launched a military operation against Hamas called Operation Iron Swords. The Israel Defense Forces successfully expelled the militants from the country. The next stage may involve a ground operation in the Gaza Strip.
According to Israeli media reports, on October 20, Hamas militants released two hostages.