U.S. and China to hold negotiations on nuclear weapons control, WSJ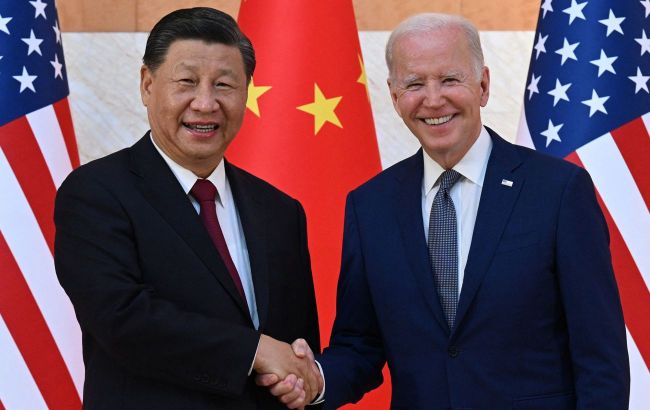 Chinese leader Xi Jinping and U.S. President Joe Biden (Photo: Getty Images)
The United States and China plan to hold negotiations next week on nuclear weapons control, according to The Wall Street Journal.
According to the news agency, the negotiations are scheduled to take place on Monday, November 6. This will be the first such meeting between representatives of the United States and China since the presidency of Barack Obama.
Journalists note that despite the unofficial nature of the talks, they will allow American officials to understand Beijing's nuclear doctrine. It is also likely that the expansion of China's nuclear arsenal, which has always been much smaller than that of the United States and Russia, will be discussed.
"The Chinese leadership is still preparing for long-term competition with the United States. The hope is if this exchange can be maintained and can happen regularly in the future, that might open up opportunities for more substantive conversations," Tong Zhao, of the Carnegie Endowment for International Peace states.
China's negotiations with the United States are taking place against the backdrop of Russia's withdrawal from the treaty on the prohibition of nuclear tests.
Possible meeting between Biden and Xi Jinping
Information about such negotiations emerged after the White House had announced a possible meeting between U.S. President Joe Biden and Chinese leader Xi Jinping.
It is planned that the meeting will take place in November during the Asia-Pacific Economic Cooperation (APEC) forum, which will be held in San Francisco from November 11 to 17.
According to Reuters, the United States and China have already reached a preliminary agreement regarding the meeting.