U.S. allocates new aid package to Ukraine, bolstering air defense systems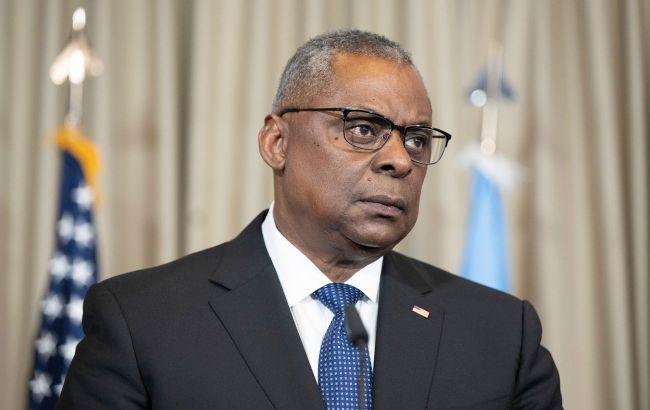 Lloyd Austin (Photo: Getty Images)
The United States of America today, on October 11th, announced the allocation of a military aid package of $200 million to Ukraine, according to the U.S. Department of Defense.
The aid package includes:
1. AIM-9M missiles for air defense;
2. Counter-Unmanned Aerial Systems (c-UAS) equipment;
3. Additional ammunition for High Mobility Artillery Rocket Systems (HIMARS);
4. 155mm and 105mm artillery rounds;
5. Precision aerial munitions;
6. Electronic warfare equipment;
7. Tube-Launched, Optically-Tracked, Wire-Guided (TOW) missiles;
8. AT-4 anti-armor systems;
9. Small arms and more than 16 million rounds of small arms ammunition;
10. Demolitions munitions for obstacle clearing; and
11. Spare parts, training munitions, maintenance, and other field equipment.
"This security assistance package is an important signal of United States' continued commitment to supporting the Ukrainian people in the face of Russian aggression," the statement reads.
U.S. assistance to Ukraine
Recently, the U.S. Congress did not include new funding for assistance to Ukraine in the temporary budget law, and they plan to discuss this matter separately. Additionally, a supporter of aid to Ukraine, Speaker Kevin McCarthy, has resigned.
The Pentagon has already warned Congress about potential issues with supplying weapons to Ukraine, and according to reports, President Biden is seeking alternative ways to fund assistance to Ukraine.
The Telegraph recently reported that Biden intended to ask Congress for the largest military and humanitarian aid package to Ukraine, totaling $100 billion, which was expected to cover approximately 2 years.
Furthermore, U.S. senators from both parties aim to pass an annual aid package for Ukraine in the coming weeks, ranging from $50 to $100 billion.