U.S. allocates new aid package to Ukraine: Aimed at sky defense ahead of winter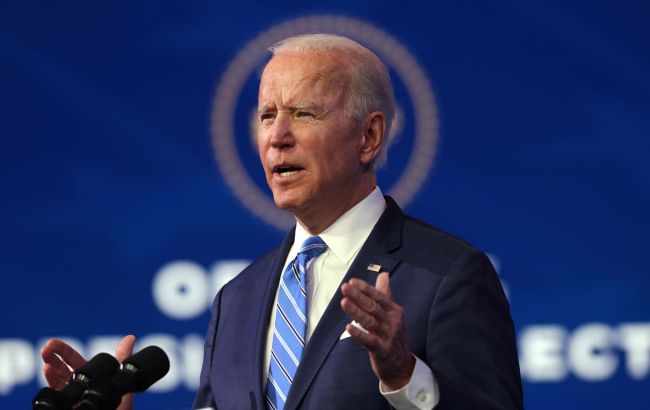 Photo: President of the U.S. Joe Biden (Getty Images)
The USA has announced the allocation of a new package of military aid to Ukraine in the amount of 325 million dollars, according to statements by U.S. President Joe Biden, U.S. Secretary of State Antony Blinken, and the Pentagon.
"That's what this is all about - the future. The future of freedom. America can never, will never walk away from that," Biden said.
U.S. Secretary of State Antony Blinken also stated that the new package of military aid is intended to provide a new impetus to the Ukrainian Armed Forces' counteroffensive.
"Ukraine's forces have taken back more than 50 percent of the territory seized by Russia's forces since February of 2022. The new aid approved today will help support Ukraine's progress and provide it with further impetus," he noted.
According to Blinken, the package of military aid includes additional anti-aircraft weapons to strengthen Ukraine's air defense against Russian airstrikes now and in the winter.
"It also contains artillery ammunition and anti-armor capabilities, as well as cluster munitions, which will further enhance Ukraine's capacity to continue its counter-offensive against Russia's forces," added the U.S. Secretary of State.
It is reported that the aid package includes a second batch of cassette ammunition for 155mm artillery, as well as short-range Avenger air defense systems that use Stinger missiles.
The package includes:
AIM-9M missiles for air defense;
Additional ammunition for High Mobility Artillery Rocket Systems (HIMARS);
Avenger air defense systems;
.50 caliber machine guns to counter Unmanned Aerial Systems;
155mm artillery rounds, including DPICM;
105mm artillery rounds;
Tube-Launched, Optically-Tracked, Wire-Guided (TOW) missiles;
Javelin and AT-4 anti-armor systems;
Over 3 million rounds of small arms ammunition;
59 light tactical vehicles;
Demolition munitions for obstacle clearing; and
Spare parts, maintenance, and other field equipment.
However, the new aid will not include Army Tactical Missile Systems (ATACMS), which could have enabled Ukrainian forces to strike distant targets.
It should be noted that Washington announced the provision of the new aid package during the visit of Ukrainian President Volodymyr Zelenskyy to the United States.
Zelenskyy's foreign tour
This week, Zelenskyy arrived in the United States. He participated in the UN General Assembly, where he held meetings with various international leaders.
On September 21, the President began his visit to Washington. He is also scheduled to meet with U.S. President Joe Biden.
White House National Security Council Coordinator John Kirby noted that during the meeting in Washington, Biden would like to hear Zelenskyy's personal assessment of developments on the front lines and the progress of the Ukrainian Armed Forces' counteroffensive.
At the same time, Ukraine would like Biden to hear from Zelenskyy about the current needs of the Ukrainian Armed Forces.
In addition, it has been reported that Zelenskyy will be flying to Canada for the first time since the full-scale war began.