U.S. accused Hamas militants of genocide against Israel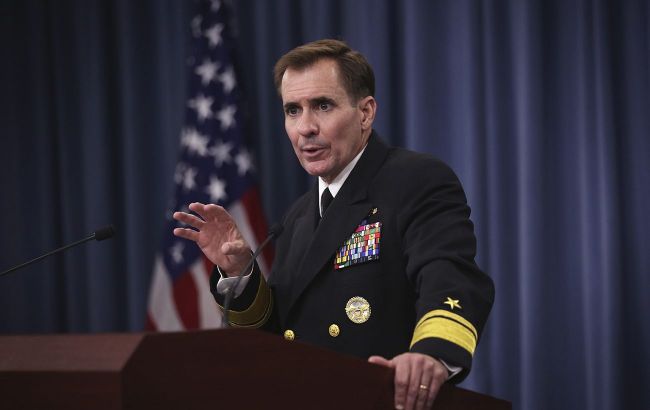 U.S. National Security Council spokesperson John Kirby (photo: GettyImages)
"What Hamas is seeking is unequivocally genocide. They want to wipe Israel off the map. They have spoken about it publicly and more than once," said John Kirby, the Coordinator of the White House National Security Council.
The official reminded that Hamas militants recently threatened Israel.
"They've said they won't stop. What happened on October 7 will happen again and again," emphasized the official.
The terrorists killed and mutilated innocent people in their own homes and at a music festival. According to the U.S. administration, these are genocidal intentions.
According to Kirby, Israel is not attempting to destroy the Palestinian people or erase the Gaza Strip from the map.
"Israel is trying to defend itself from the terrorist threat of genocide," the official noted.
War in Israel
The war in Israel began on October 7, 2023, when Hamas terrorists launched attacks on Israel and entered its territory. In response, Israel declared the start of Operation Iron Swords.
On October 27, the IDF (Israel Defense Forces) began advancing into the Gaza Strip. Hamas lost control of part of the territory and retreated to the south.
It was previously reported that the IDF discovered a tunnel belonging to Hamas militants in the largest hospital in the Gaza Strip, Al-Shifa.
Earlier, we reported that the IDF found a laboratory for the production of rockets, weapons, and an entrance to a tunnel in a mosque in Gaza.