Israeli army discovered a tunnel of Hamas militants in Al-Shifa hospital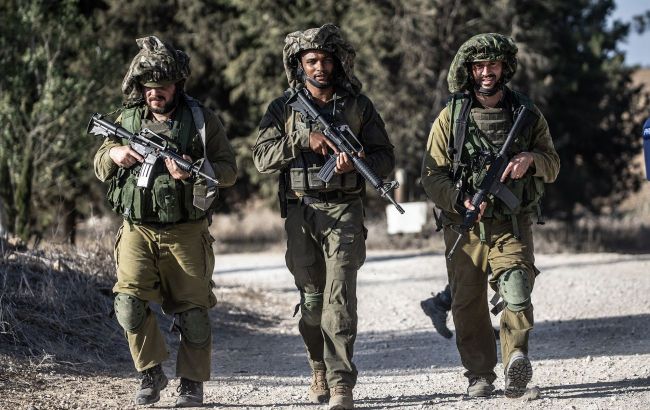 Illustrative photo (photo: GettyImages)
The Israel Defense Forces (IDF) have uncovered a tunnel passage reportedly used by Hamas inside Al-Shifa Hospital in the Gaza Strip, according to Reuters.
Video footage released by the Israeli military reportedly shows the entrance to a tunnel in an open area near Al-Shifa Hospital, the largest hospital in the Gaza Strip.
The recording reveals a deep hole in the ground surrounded by concrete, wooden debris, and sand, indicating a likely excavation site. In the background, a bulldozer is visible, purportedly engaged in activities on the premises, according to the report.
The Israeli army has stated that its forces also discovered a vehicle with a substantial amount of weaponry within the hospital premises.
EXPOSED:
In the Shifa Hospital complex, IDF troops found a hidden booby-trapped vehicle containing a large number of weapons, including:
· AK-47s
· RPGs
· sniper rifles
· grenades
· other explosives

See for yourself: pic.twitter.com/TApCThR9OM

— Israel Defense Forces (@IDF) November 16, 2023
In a late Thursday statement, Hamas refuted claims made by the Pentagon and the U.S. State Department that the organization was using Al-Shifa Hospital for military purposes. They dismissed the allegations as a "clearly false narrative" and criticized them as being a result of the "weak and senseless actions of the occupying army's representatives."
White House spokesperson John Kirby asserted on Thursday that the United States fully trusts the assessments of its intelligence agencies regarding Hamas's activities at Al-Shifa Hospital. He emphasized that there are no plans to disclose or further clarify this information.
War in Israel
Earlier, we reported that the Israel Defense Forces (IDF) targeted underground facilities of Hamas, where senior commanders of the militants were believed to be hiding.
According to the Israeli military, they are nearing the destruction of the military infrastructure of Hamas in the northern Gaza Strip.
It was also mentioned that the IDF successfully gained control of the Gaza port, which militants had been using for the preparation and execution of attacks.