Israel strikes underground Hamas facilities, targeting senior commanders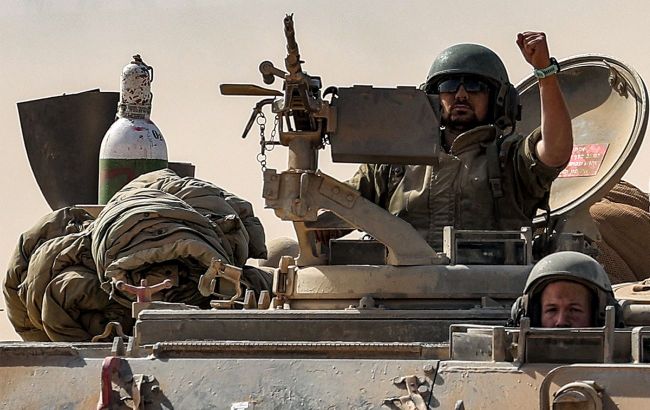 Illustrative photo (Getty Images)
Israeli forces have targeted underground Hamas facilities where senior commanders of the militants were hiding, says IDF spokesperson Rear Admiral Daniel Hagari.
According to Hagari, in recent days, the military conducted two major airstrikes on the underground infrastructure of Hamas in the Gaza Strip.
Hagari added that in one of the strikes, high-ranking Hamas commanders were hiding, including Ahmed Ghandour, the commander of Hamas's northern Gaza brigade, and Ayman Siam, the head of Hamas's rocket firing array.
In another underground facility, according to Hagari, high-ranking members of the Hamas political bureau were hiding, including Rawhi Mushtaha, Essam al-Dalis and Sameh al-Siraj.
"Hamas is trying to hide the results of the strike," he emphasized.
Hagari also stated that he could not provide more detailed information about the strike, but "it can be said with certainty that the underground facilities where they were located were severely damaged."
The situation in the Gaza Strip
Since the beginning of October, Israel has continued its operation against Hamas militants who invaded the country, kidnapping and killing civilians.
As part of the operation, the Israel Defense Forces have achieved success. On November 13, Israeli Defense Minister Yoav Gallant reported that Hamas had already lost control of Gaza, the largest city in the Gaza Strip.