Hamas loses control of Gaza, terrorists flee south: Israeli MoD states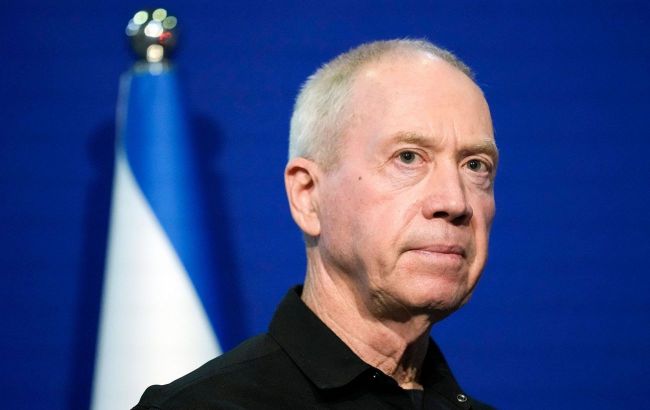 Minister of Defense Yoav Gallant (Photo: Getty Images)
Hamas lost control of the Gaza Strip, while the IDF is moving towards the complete capture of the city of Gaza. Terrorists are fleeing to the south, states the Minister of Defense, Yoav Gallant.
"There is no force of Hamas capable of stopping the IDF. The IDF is advancing to every point. The Hamas organization has lost control of Gaza. Terrorists are fleeing south. Civilians are looting Hamas bases. They have no confidence in the government," he said.
According to Gallant, Israeli forces are advancing "according to plans and carry out the tasks accurately, lethally."
He also adds that in recent days, the IDF has "intensified" its activity against Hamas tunnels.
"We work according to tasks. We don't have a stopwatch. We have goals. We will achieve our goals," Gallant said.
Israel's war with Hamas
In early October, Hamas militants launched a large-scale invasion into Israel. They killed and kidnapped both military and civilian residents. In response, Israel declared a military operation against the militants called "Operation Iron Swords."
As part of it, the IDF expanded its ground operation in the Gaza Strip. Troops and equipment were deployed to the region.
According to the Israel Defense Forces, Hamas lost control of the northern part of the Gaza Strip, as tens of thousands of people moved to the southern side.