Two Ukrainian drones destroy $2M of Russian equipment in 3 days - Video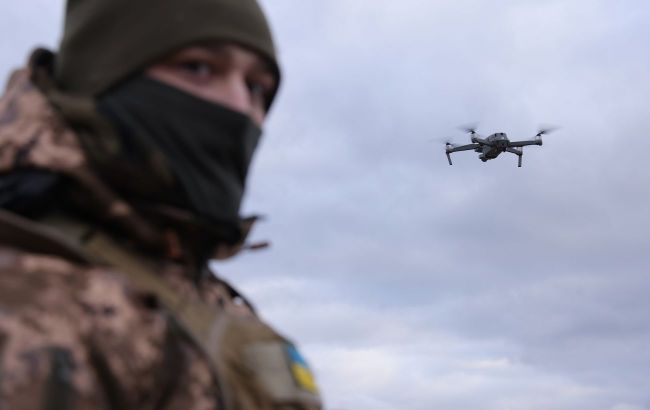 Illustrative photo (Photo: Getty Images)
The Ukrainian Armed Forces, using two UAV bombers, destroyed Russian equipment worth over two million dollars, according to the Deputy Prime Minister and Minister of Digital Transformation Mykhailo Fedorov.
"Two UAV bombers from the 'Drone Army' struck Russian equipment worth over $2 million in three days," the statement reads.
It is noted that this is the result of the actions of the strike unit "Achilles" of the 92nd Separate Mechanized Brigade named after Ivan Sirko in the Luhansk region. Fedorov clarified that among the affected enemy equipment are:
T-80 tank
Infantry fighting vehicle
Armored personnel carrier
Ural truck
Material and technical supply depot
"Thanks to the warriors for the powerful demilitarization of Russians 24/7. We continue to support the counteroffensive, reinforcing our military with drones within the 'Drone Army,'" the minister added.
Enemy losses
It is indicated that Russia's losses in the war in Ukraine as of the morning of Tuesday, August 8, amounted to 560 occupiers, and the total number of losses of the Russian army since the beginning of the invasion is 250,800 military personnel. Additionally, the Ukrainian Armed Forces destroyed a helicopter and 19 artillery systems.
Furthermore, it was reported that Russia has lost at least half of the paratrooper soldiers deployed against Ukraine in 2022, amounting to a minimum of 15,000 military personnel.