Two more ships departed from Odesa region port after 'grain deal' suspension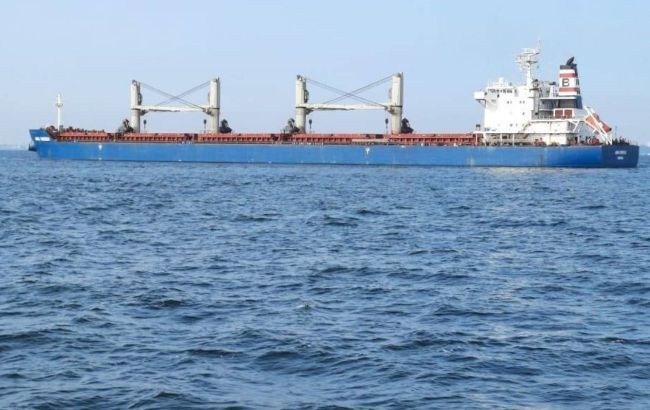 Two more ships departed from Odesa region port after "grain deal" suspension (Photo: facebook.com/Ministry.for.restoration)
The bulk carriers ANNA-THERESA (flag of Liberia) and OCEAN COURTESY (Marshall Islands) have departed from the Pivdennyi port. They are moving within the designated corridor in the direction of the Bosporus.
Onboard these vessels are 56,000 tons of iron ore concentrate and 172,000 tons of iron ore.
The Singaporean shipping company operates both bulk carriers and was in the Pivdennyi port before Russia's full-scale invasion.
The bulk carrier, ANNA-THERESA, had been in the port since February 22, 2022, while OCEAN COURTESY had been there since February 16, 2022.
Preceding this development
Russia withdrew from the "grain deal" in July, citing alleged non-compliance with its terms. Following this, the occupiers began shelling Ukrainian ports and grain infrastructure south of Ukraine.
In August, Ukraine declared the opening of temporary corridors for commercial vessels in the Black Sea. The Ukrainian Navy emphasized the ongoing threat from Russia. Since the beginning of Russia's full-scale invasion, these routes have been primarily intended to exit civilian ships in Ukrainian ports such as Chornomorsk, Odesa, and Pivdennyi.
As of August 16, the first ship departed from the port of Odesa following the suspension of the "grain deal," and another one left on August 26.