Top Ukrainian security official predicts Russian hysteria about new ATACMS deliveries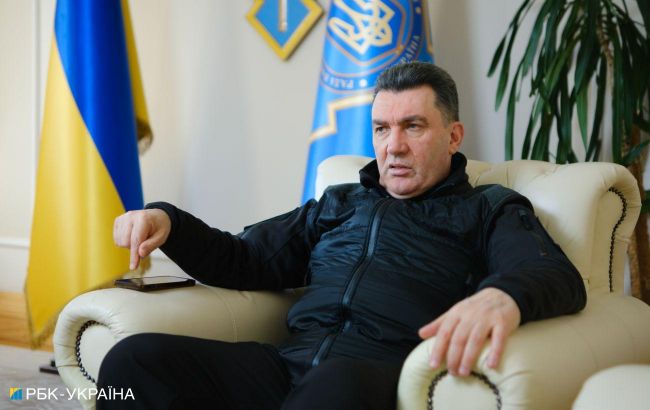 Secretary of the National Security and Defense Council of Ukraine Oleksiy Danilov (Photo: Vitalii Nosach, RBC-Ukraine)
The Russians would have a hysterical reaction again after the United States provided Ukraine with new batches of long-range ATACMS missiles, says the Secretary of the National Security and Defense Council of Ukraine, Oleksiy Danilov, in an interview.
He emphasized that the supply of ATACMS missiles to Ukraine will continue. However, there is an agreement that such weaponry can only be used on the territory of the country temporarily occupied by Russia.
According to Danilov, the supply of long-range weapons is a key issue in the negotiations between Ukrainian President Volodymyr Zelenskyy and U.S. President Joe Biden.
The Secretary of the NSDC also refused to disclose the technical characteristics of the ATACMS missiles provided to Ukraine.
"I cannot disclose today the distance at which they will be launched. I can definitely say that someone's nerves will be tested after the next batches. And this will continue until we liberate our territories. Until then, the supply of weapons will not stop," said the official.
ATACMS for Ukraine
This week, Ukrainian defenders launched missile strikes on airfields in the temporarily occupied cities of Luhansk and Berdyansk.
Later, The Wall Street Journal reported that our military had used long-range American ATACMS missiles for the attack. This information was confirmed by President Volodymyr Zelenskyy.
According to media reports, a total of 20 such missiles have been provided to Ukraine. However, as Ukrainian Foreign Minister Dmytro Kuleba noted, the supply of ATACMS will be ongoing.