U.S. commits to ongoing ATACMS supply to Ukraine - Foreign Minister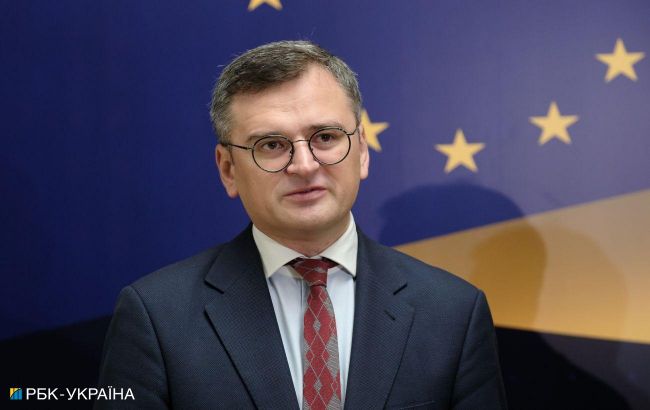 Minister of Foreign Affairs of Ukraine Dmytro Kuleba (Vitalii Nosach, RBC-Ukraine)
Ukraine and the United States have reached an agreement for the continuous supply of long-range ATACMS missiles for the military, as Ukrainian Minister of Foreign Affairs Dmytro Kuleba says at the Snidanok z 1+1 morning show.
"The supply of ATACMS missiles to Ukraine on a regular basis is a direct result of the agreement reached between President Zelenskyy (President of Ukraine Volodymyr Zelenskyy) and President Biden (President of the United States Joe Biden)T during their personal meeting in Washington at the end of September," said the minister.
According to him, reading between the lines of Zelenskyy's speech after the meeting with Biden, it is clear that a very important decision was made and that it could only be this way.
"So, I thank the United States for the agreements and strengthening our firepower," Kuleba added.
The minister also expresses hope that the United States will provide Ukraine with ATACMS missiles with a range of 300 kilometers in the future.
Background
A few days ago, the Ukrainian military launched missile strikes on airfields in the temporarily occupied cities of Luhansk and Berdiansk.
Later, American media reported that the Ukrainian Armed Forces used American ATACMS missiles for the attack. Zelenskyy confirmed this information.
According to journalists, Ukraine has received approximately 20 such missiles so far.