'To protect Odesa': Zelenskyy says Ukraine is looking for more air defense systems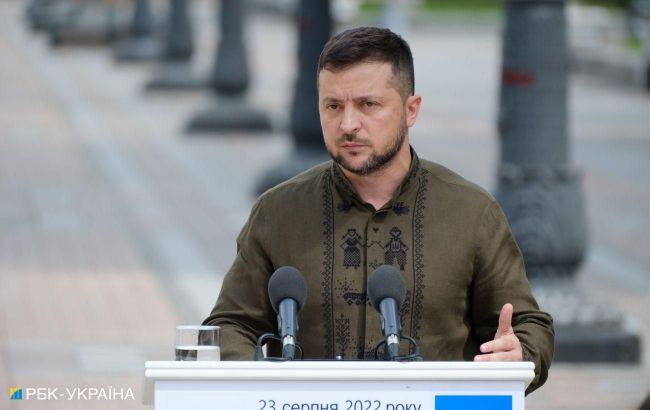 President of Ukraine Volodymyr Zelenskyy (Vitalii Nosach, RBC-Ukraine)
President of Ukraine Volodymyr Zelenskyy says in his video address that Ukraine is actively searching for air defense systems to protect Odesa and the entire southern Ukraine from Russia's missile attacks and kamikaze drones.
"We are looking for air defense systems to protect Odesa and our entire south. And I am grateful to everyone in the world who has already joined us in this endeavor!" he said.
The Ukrainian President also mentioned that he was briefed on the liquidation of the consequences of Russian strikes on Odesa and the region.
"Here, in Spaso-Preobrazhensky Cathedral, which Russia tried to destroy, I feel that our people, our morale are still stronger. Stronger than the Russian terror," the President added.
Russian attack on the Odesa region
After Moscow's exit from the grain deal, Russian forces significantly intensified mixed attacks with various types of missiles and kamikaze drones, targeting infrastructure in the Odesa and Mykolaiv regions, particularly sea ports and grain terminals.
On the night of July 23, Russian occupiers fired 19 missiles of different types at the center of Odesa. Nine of these missiles were successfully intercepted by the Ukrainian air defense forces. This attack was marked as one of the most extensive shelling incidents in Odesa since the full-scale war began.
The Russian missiles struck the historical center of the city, causing damage to over 20 landmarks, including partial destruction of the Spaso-Preobrazhensky Cathedral. The attack resulted in two reported fatalities.
Read more about the Russian attack in the RBC-Ukraine report.