Three names: Who could be behind Prigozhin's elimination, experts' opinions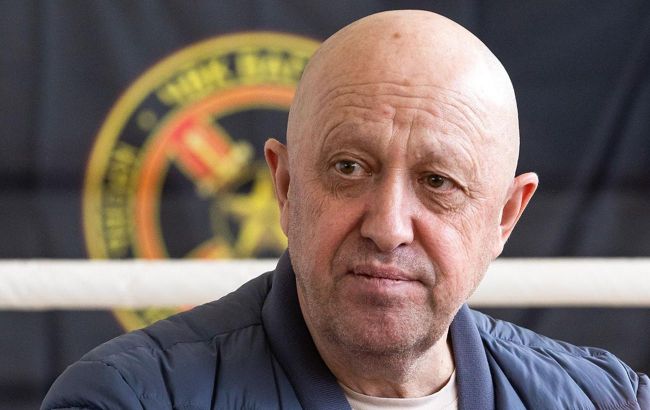 Wagner PMC chief Yevgeny Prigozhin (Russian media)
The plane carrying Wagner leaders crashed exactly two months after the so-called "march of justice" on Moscow, during which mercenaries captured a command center in Rostov and sent their columns toward the capital. Along the way, Wagner's forces shot down several Russian helicopters and aircraft attempting to stop them.
In one interview, Putin stated that he could not forgive betrayal. On June 24, he used this word against the Wagner leaders.
"This is not some unfortunate accident; it's a 100% liquidation. You could say that yesterday Putin demonstratively marked two months since the march on Moscow. Why after two months? The elimination of Prigozhin was just a matter of time. Perhaps they were considering the best way to carry it out," said expert Oleksandr Kovalenko in a comment to RBC-Ukraine.
Analysts from the American Institute for the Study of War (ISW) emphasize that most likely Putin ordered the military command to shoot down the plane as revenge for the coup attempt. Without such an order, neither Defense Minister Sergey Shoigu nor Chief of the General Staff Valery Gerasimov, with whom Prigozhin had a permanent conflict, would have dared to take such action.
However, expert Oleksandr Musiienko believes that Shoigu and Gerasimov already had sufficient motivation for a public act of revenge. They wanted to demonstrate their power and influence.
"I think that after Putin lost trust, he has lost a lot of influence on many processes in Russia. Of course, he still has some opportunities, but there is a power struggle going on in Russia between the FSB and the military. Therefore, Putin has to accept what is happening around him because it is a condition for preserving his presidency," he explained.
Prigozhin's plane crash
On Wednesday, August 23, a plane crashed on the territory of the Tver region, with reportedly 10 people on board. Later, it became known that the crash involved a business jet, and Rosaviatsiya reported that among the passengers of the plane was the leader of the Wagner Group leader Evgeny Prigozhin, and the leadership of the Private Military Company. Prigozhin's death in Russia has not been officially confirmed yet.
Russian state media also reported that rescuers found the remains of all 10 passengers of the plane. In Russia, there are various versions suggesting that the plane was destroyed by air defense systems, as well as a possible sabotage act.
For more information about the crash of the Wagner Group leader's plane, read the report on RBC-Ukraine.