Ukrainian Air Force names the target of a Russian missile attack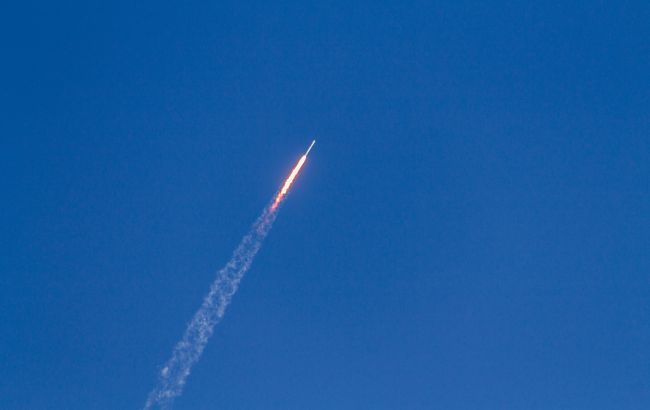 Flying rocket (unsplash.com)
Today, on July 26, Russian occupants tried to attack the area of Starokostiantyniv, Khmelnytskyi region, with missiles, said Yurii Ihnat, spokesman for the Air Force of the Armed Forces of Ukraine, during a telethon.
According to him, the missiles, which were fired by Russian Tu-95MS aircraft, first flew into Ukraine from the southeast, then moved towards Dnipro. Then they changed their course toward the Kropyvnytskyi region, moving toward the intersection of Vinnytsia, Odesa, and Mykolaiv regions.
After that, the enemy missiles were spotted in the Ternopil region, and from there they headed toward the Lviv region.
"In Lviv region, they turned 180 degrees and eventually were directed to Khmelnytsky region near Starokostiantyniv," noted Ihnat.
He added that the air defense work was carried out in different directions. There is already information about the destruction of cruise missiles in Kyiv, Dnipro, and Kharkiv regions.
Large-scale air alert in Ukraine
Today, on July 26, in the evening, a large-scale air alert was announced in Ukraine. It was due to the fact that the Russians launched missiles using Tu-95MS strategic bombers.
Later, the enemy also used Kinzhal hypersonic missiles, which they launched from MIG-31K fighters.
Eyewitnesses reported that explosions were heard in the Khmelnytskyi region during the Russian attack. The Khmelnytskyi Regional Air Defense Command reported on the operation of air defense systems.
There is no official information on the consequences of the enemy attack.