Court chose a preventive measure for the former People's Deputy of Ukraine Aristov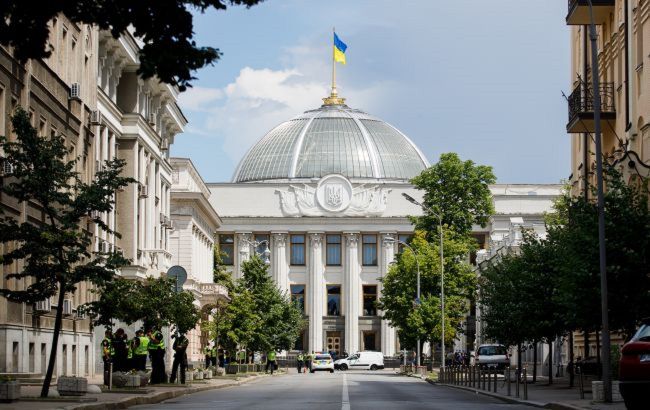 Photo: Verkhovna Rada of Ukraine (Vitaliy Nosach, RBC-Ukraine)
"The Pechersk District Court of Kyiv chose a measure of restraint in the form of a personal commitment to the member of parliament (MP)," the statement said.
He is suspected of entering false information into official documents by an official to organize an elite vacation on islands in the Indian Ocean.
Photo: Yuriy Aristov (facebook yuaristov)
What happened before
On July 27, based on the investigation of the State Bureau of Investigation (SBI) and the Security Service of Ukraine, the Prosecutor General notified Aristov of suspicion under Part 1 of Article 366 of the Criminal Code of Ukraine.
"SBI officers found that the MP had entered deliberately false information in official documents regarding the duration of his stay abroad, the purpose of the business trip, the country of residence, and the time of his return to Ukraine," law enforcement officers wrote.
Vacation in the Maldives
This was done to organize a vacation for the deputy and his family in a luxury hotel in the Maldives. The SBI is investigating the legality of this "visit" of the lawmaker to the Maldives during the war.
The Bureau's investigators are finding out how the Ukrainian member of parliament was able to be on a resort vacation despite the ban on officials traveling abroad.
In mid-July 2023, the MP was staying at a hotel on the private island of Ithaafushi in the Maldives. He, his wife, and his children were vacationing at the Waldorf Astoria Maldives hotel complex until July 22.
What the investigation has already established
The investigation confirmed that between June 05 and July 22, 2023, the deputy was outside Ukraine. According to the documents, the lawmaker traveled to Poland for three days on a business trip to deepen bilateral cooperation between Ukraine and the Government of the Republic of Lithuania.
On July 10, 2023, while abroad, the member of parliament remotely opened a sick leave in one of the private medical institutions in Kyiv until July 19, 2023, inclusive.
"At the same time, inaccurate information was probably entered into the electronic healthcare system, since the medical examination was not carried out," the SBI added.
As a reminder, yesterday MP Yuriy Aristov, who became "famous" for his scandalous trip to the Maldives, was served with a suspicion notice.