Taurus missiles for Ukraine: Ukrainain MFA dismisses German concerns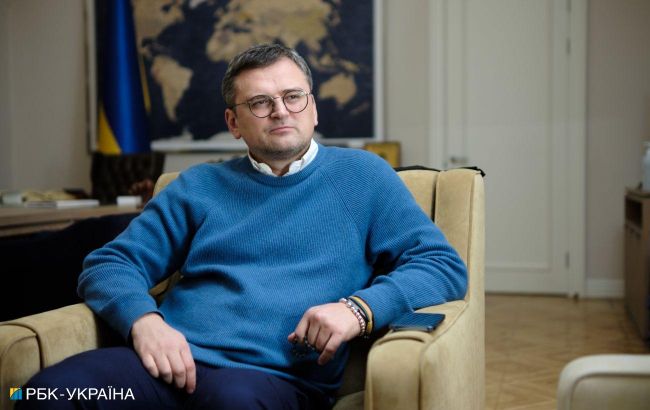 Ukrainian Minister of Foreign Affairs Dmytro Kuleba (Photo: Vitalii Nosach, RBC-Ukraine)
According to Dmytro Kuleba, Ukrainian Minister of Foreign Affairs, and his interview with Bild, the provision of long-range Taurus missiles by Germany to Ukraine is expected to avoid escalation, potentially hastening the end of war.
Kuleba addressed the concerns of the German government, which worried that the transfer of long-range missiles could lead to escalation.
"Firstly, because other partners have already supplied missiles with similar ranges. Secondly, Germany's previous decisions to provide Ukraine with new types of weaponry did not result in escalation. On the contrary, German arms have already saved many Ukrainian lives," the minister pointed out.
The Ukrainian Foreign Minister emphasized that fears about Ukraine potentially using Taurus missiles against targets on Russian territory are unfounded. "We will use these missiles only within our borders, to liberate what rightfully belongs to us in accordance with the UN Charter and international law," Kuleba stated.
Taurus missiles for Ukraine
According to media reports, Ukraine requested Germany to provide long-range Taurus cruise missiles with a range of up to 500 kilometers. However, this request was rejected.
German media had indicated that Berlin might soon announce the transfer of Taurus missiles. However, negotiations with the United States are still ongoing.
Additionally, according to Spiegel, Olaf Scholz intends to introduce technical modifications to the missiles to prevent strikes by the Ukrainian Armed Forces on Russian territory, excluding the occupied Crimea.
Meanwhile, criticism of Scholz continues within the Bundestag due to the refusal to supply long-range missiles to Ukraine.