Tensions rise as Scholz criticized over refusal to transfer Taurus missiles to Ukraine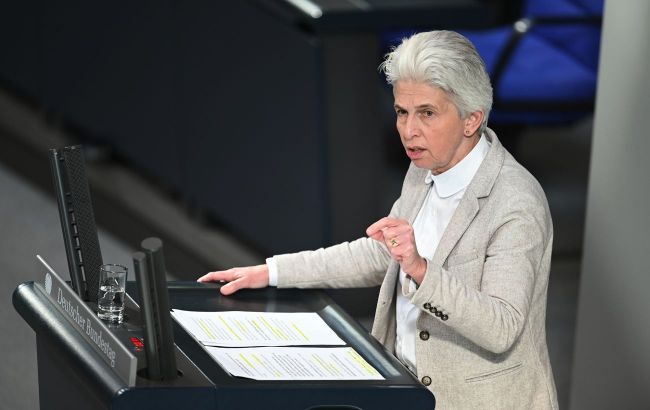 Marie-Agnes Strack-Zimmermann, the head of the defense committee of the Bundestag (Photo: Getty Images)
The corridors of power in Berlin are buzzing with critique aimed at Germany's Chancellor Olaf Scholz due to his decision to withhold the transfer of long-range Taurus missiles to Ukraine. These missiles, known as Taurus, have become the focal point of this escalating debate.
According to N-TV, quoting the head of the defense committee of the Bundestag, Marie-Agnes Strack-Zimmermann, the frustration is palpable. Strack-Zimmermann implores the government to provide Ukraine with long-range cruise missiles, emphasizing their urgent necessity.
"The urgency stems from international law – if Ukraine is aware of its attackers' origins, these missiles could also serve as a deterrent," Strack-Zimmermann stated passionately.
Yet, the criticism doesn't stop there. Strack-Zimmermann directs her disapproval toward Chancellor Scholz, accusing him of being hesitant to furnish Ukraine with these missiles.
"It appears to me that the issue lies within the Chancellor's office, where there's a reluctance to launch into this matter," the seasoned politician opined.
Long-range missiles for Ukraine
Earlier this spring, the United Kingdom handed over long-range Storm Shadow missiles to Ukraine, which the Ukrainian armed forces have already adeptly employed. Additionally, French President Emmanuel Macron announced the transfer of the long-range SCALP missiles.
In contrast, Germany has rebuffed Ukraine's plea for Taurus cruise missiles with a range of up to 500 kilometers. According to credible sources, Berlin might soon declare its position on the Taurus transfer, as ongoing negotiations with the United States continue.
Further revelations from the respected German media, Spiegel, suggest that Olaf Scholz intends to introduce technical modifications to the missiles to prevent them from being used by the Ukrainian armed forces against Russian territory. However, these considerations do not extend to the occupied Crimean Peninsula, according to the same sources.